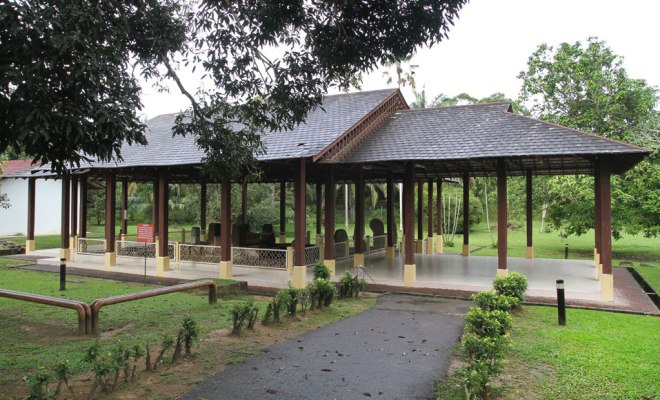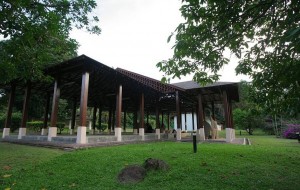 Malaysia consists of uncountable historical stories that are both interesting and meaningful. Apart from that, being a country with diverse cultures and religions, Malaysia is still creating more and more interesting yet meaningful stories as a guideline or reference to the future generations. Each state of Malaysia has their very own story to tell, and it is up to you to find out and be impressed by these stories that can help you in either improving your lifestyle, or even giving you a something new to think of.
Negeri Sembilan, as one of the many states in Malaysia, also has its own story to tell. Thus, if you are interested with the historical stories residing in the state of Negeri Sembilan, you may want to visit the Fort Kempas, which is located in the small state of Negeri Sembilan. Fort Kempas is also known as "Keramat Ujung Pasir" by the local people. One way to get to Fort Kempas is to follow the landmark of the lighthouse, which is located near to the Port Dickson town.
Upon reaching Fort Kempas, you will find yourself being exposed to all kinds of historical items in no time. Ulama Sheikh Ahmad Makhtum is a 15th century tomb which features one famous and legendary personnel in the state of Negeri Sembilan. The most attractive part of this 15th century tomb is the fact that it is carved with megalith, allowing you to observe the talent and creativity of the local people in the art of crafting up close.
Apart from that, you can also find stone inscriptions, or also known as the "Batu Bersurat". These stone inscriptions are truly meaningful, especially towards the local people because these stone inscriptions in Fort Kempas mark down all the struggle and determination of the local people in fighting for their nation in the past. However, one interesting part of the stone inscriptions is the enigma surrounding them. Up until today, the reason behind the enigma remains unsolved. Perhaps you can visit these stone inscriptions to get a better idea of this unique and meaningful, but yet mysterious stone inscriptions in Fort Kempas.
Furthermore, you can also stroll over to the nearby Sungai Linggi, which is famous for the fishing of abundant freshwater prawns known as the "Udang Galah". Here, you will obtain the chance to see the skills use by the local fishermen in capturing the prawns; if lucky, you might even have the chance to learn some fishing skills from them or even obtain the chance to taste one of those taste freshwater prawns from the Sungai Linggi located near Fort Kempas.
Recommended Area to Stay in Negeri Sembilan
Port Dickson
From budget inns to all-inclusive resorts and private bungalows, PD is for the beach lovers.
Seremban Town
Wide range of accommodations to suit every budget in this serene and quite township.