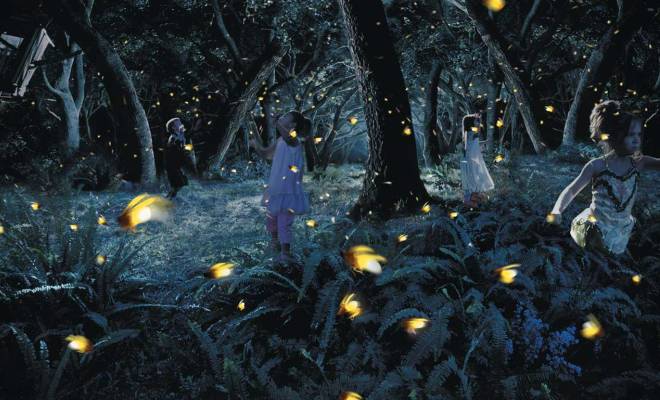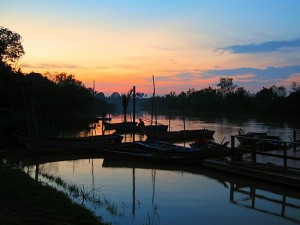 Being an agricultural village located less than 10 kilometers from Kuala Selangor town, Kampung Kuantan is famous for none other than its fireflies! Some may not even know of the existence of fireflies and ask about these 'fireflies' that we speak of. Fireflies are merely a type of beetle, but the specialty of these beetles is the fact that they glow in the night and this would leave tourists in awe as they flow in unison, presenting the most stunning light display as they position themselves on berembang trees, which are a kind of mangrove trees that are alongside the riverbanks of Kuala Selangor.
The fireflies, also known as kelip-kelip in the Malay language, is a rare sight as development has caught up to them, but fear not, as first-timers would still be mesmerized as the male fireflies flash their bulbs in unison to attract the female kind!
A sampan could be rented and a boatman would be there to guide tourists through the river, bringing them to areas that have the most fireflies in order for them to have the best sight of this natural beauty.
The drive to Kampung Kuantan from Kuala Lumpur would take about an hour plus to two hours and the best time to visit the kelip-kelip would be after 7.30 pm, whereby night has fallen. Of course, tourists are advised to plan their journey ahead as the park closes at 10.30 pm. Once visitors are on the boat, they would be provided a drink and the ride would last about half an hour to 45 minutes, and soon they would be awestruck by how magnificent nature could be.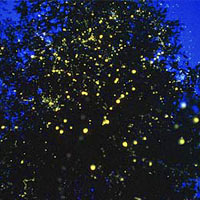 It is prohibited for tourists to bring cameras with flashbulbs as it would disrupt the fireflies and their way of nature. So, tourists are advised to bring a night vision camera if they wish to capture the moments. In additional to that, visitors that fell in love with the village life of Kampung Kuantan can book a chalet for the night and hear the sounds of nature such as crickets chirping away and feel the night breeze.
This would be a new experience seeing that it allows visitors to escape the hustle and bustle of the city of Kuala Lumpur, and comes as an educational experience for the younger generation to appreciate nature, seeing that at the rate of development going on, there would not be any more of this in the later time.
Recommended Area to Stay in Selangor
Sunway
Gateway to theme park, shopping malls, entertainments and eateries.
Bandar Utama/Kota Damansara
From budget inns to mid range and luxury hotel, perfect for shoppers and leisure travelers.
Batu Caves
Range of budget hotels and provide easy access to Batu Caves, Bukit Tinggi and Genting Highlands.
Sepang / KLIA Airport
Perfect for visitors on transit.