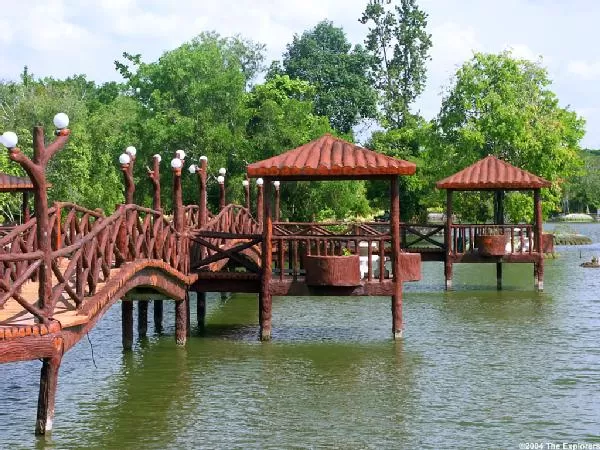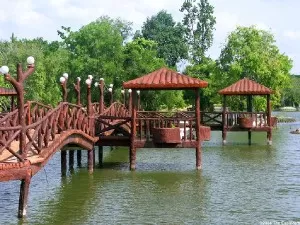 Positioned in the land of Kangar, Perlis sits Tasik Melati, a recreational park well-known for its lake and the variety of recreational activities. Apparently, the Melati Lake is known to have derived its name from the Jasmine flower, and somewhat adapted the name 'Melati' from the housing estate nearby with the name 'Taman Melati'.
With roughly 150 sandbar islands that are only accessible by the small boat, namely the sampan, this lake is definitely a place for visitors to unwind and release stress, seeing that this lake is peaceful at its own nature.
The distance from the capital of Kangar to this park is roughly 10 kilometres apart, and visitors are welcomed at any point of time. Parking would not be a problem as there is ample parking space available for the lake-goers.
An advantage of Melati Lake is the easy accessibility. Apart from the vast parking lot, jogging tracks and concrete walkways are all over the park to make it convenient for visitors. Even more attractive is the fact that this park requires no entrance fee; basically this park is free of charge! Not only the admission is free, but as well as the parking area!
Mostly during the weekends, families could be seen at this park as they would be spending their leisure time here, either exercising or simply just picnicking. Taman Melati is definitely a family-friendly recreational area. For instance, children could be having a ball of time at the playground provided while the elderly people take their time going through the reflexology path to improve blood circulation.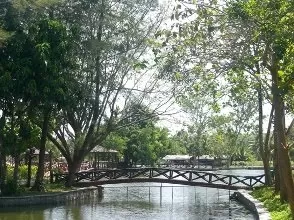 Apart from that, interested birdwatchers would be seen with their binoculars to catch sight of interesting birds of various colours, while enthusiastic fishers would try their luck fishing at the lake. Nature put aside, remote controlled miniature boats could be seen whizzing through the lake on certain days and that usually attracts the interest of most visitors.
Not to worry, as this park comes well-equipped. There are rows of shops built in the area surroundings to accommodate the needs of the visitors. Visitors may need refreshment, or titbits to prolong their picnic time.
Some visitors may opt for something more exciting, and so they could try their paddling skills by going on the floating boats. It may be tiring, but definitely a nice 'water stroll' around the lake. The watch tower is also a key place, as visitors like to have a birds-eye view of the entire lake as the view is indeed more beautiful than being on the ground.