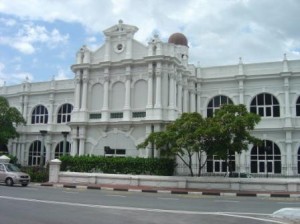 This attraction houses old photos, historical relics, maps and charts that relates to Penang Island. Tourists that stop over this gallery would soon realise how Penang Island is rich in culture and emphasised in unity of diversity despite it being a smaller community compared to other Malaysia composites.
Previously, the Penang government had a proposal to set up a state museum to display and was approved by the Prime Minister, Tunku Abdul Rahman. Located at the Farquhar Street, or further commonly known as Lebuh Farquhar, this museum cum art gallery has been officially open to public since the year of 1965.
The museum collected works evolves with time, as it houses an assortment of items ranging from the time of the British evolution in the year 1786, up to the point of the early 20th century. In this museum, visitors could feel like they are a part of the history when they view the old black-and-white photographs, ancient paintings, maps, charts, history documents, Chinese furniture and embroidery as well as Malay historical relics.
This fully air-conditioned museum serves as an advantage to the visitors as the hot and humid weather in Malaysia plays an important influence, so have no fear, visitors! In the outdoors of the museum itself, visitors will definitely not miss the sight of the billboard of the Penang founder, none other than Captain Francis Light.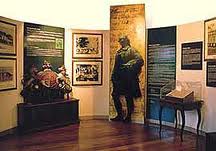 The Penang Museum and Art Gallery would be an educational insight to the younger generation, and that makes this attraction a place that parents should bring their children to. Not only would the younger generation be able to have a flashback of the past and realise what how different the history was compared to the times of today, but they would also get to boost their knowledge on history, seeing that it is as well, a compulsory school subject. Plus, there is never too much knowledge to absorb!
This museum emphasises on the beauty of the multi-cultural society, like the Baba and Nyonya that makes Penang a beautiful place as a whole and what this museum holds would bound to amaze the visitors, from the historical keeps to the facts that were never before heard.
The Penang Museum and Art Gallery opens from as early as 9 am to 5 pm, usually open on the usual working days, with an exception of Friday whereby a break is provided for the Friday Muslim prayers between noons.
Recommended Area to Stay in Penang:
Batu Ferringhi
Line up of beach front resorts from budget to luxury along Batu Ferringhi Beach.
Georgetown
For those looking for boutique style hotels and countless of cosy backpacker hostels.
Gurney Drive
A series of luxury hotels with fantastic sea view. Eateries and night entertainments are within walking distance.
Bayan Lepas / Airport
For business travelers.