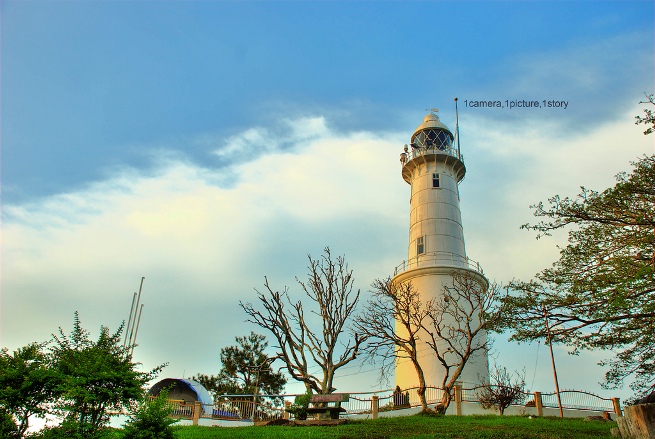 Being a place of history and one of the most popular attractive sites in Kuala Selangor is none other than Bukit Melawati itself. It was once a fortress built by a man namely Sultan Ibrahim of Selangor in the late 17th century in order to protect the state from the Dutch that took over Malacca, which is slightly towards the south. Unfortunately, even with a fort like such, it was no match for the cannons and weapons used by the Dutch. As time passed by, the fort was eventually destroyed in the Selangor Civil War, which then left Melawati Hill with nothing but some cannons and stones of groundwork.
Leaving aside the historical worth of Bukit Melawati, the hill now provides a park-like atmosphere suitable for families and friends to have a day-trip visit or simply to have leisure time over the weekend. Having surrounded by greeneries and fresh air, who would not like the idea of it? Bukit Melawati is definitely a near-getaway from the city, seeing that it is roughly 75 kilometers away from Kuala Selangor, which is about an hour's drive. To travel along the way to Bukit Melawati, one would realize that the view from this peak is definitely worth it, seeing that from this very peak, visitors could have a bird's eye-view the entire delta!
Besides the beautiful landscape view, visitors would also be up close to a lighthouse and a few colonial structured houses that were built during the British days. Not only are there historical points in Bukit Melawati, but also there are several troops of Silver-Leafed Monkeys and Long-Tailed Macaques that would hang around the car park area nearby the lighthouse, waiting for visitors to feed them some titbits like peanuts. Even more interesting is that visitors would soon realize that babies of the silver-leafed monkeys are of a different color of fur; golden, whereas the adults are simply a shade of dull grey. Of course, when within a close proximity with the monkeys, always be careful, seeing that these monkeys are sneaky as ever.
Apart from the hill, when being at the foot at it, tourists could take a trip to the Kuala Selangor Nature Park and observe numerous types of birds there or simply for a stroll. Further right would be a small fishing place, whereby boats could be seen back in the evening with their catch of the day.
To end the trip to Bukit Melawati, visitors could always have a pleasant seafood meal in a few restaurants that are operating there before returning back to the hustle and bustle of city life.
Recommended Area to Stay in Selangor
Sunway
Gateway to theme park, shopping malls, entertainments and eateries.
Bandar Utama/Kota Damansara
From budget inns to mid range and luxury hotel, perfect for shoppers and leisure travelers.
Batu Caves
Range of budget hotels and provide easy access to Batu Caves, Bukit Tinggi and Genting Highlands.
Sepang / KLIA Airport
Perfect for visitors on transit.