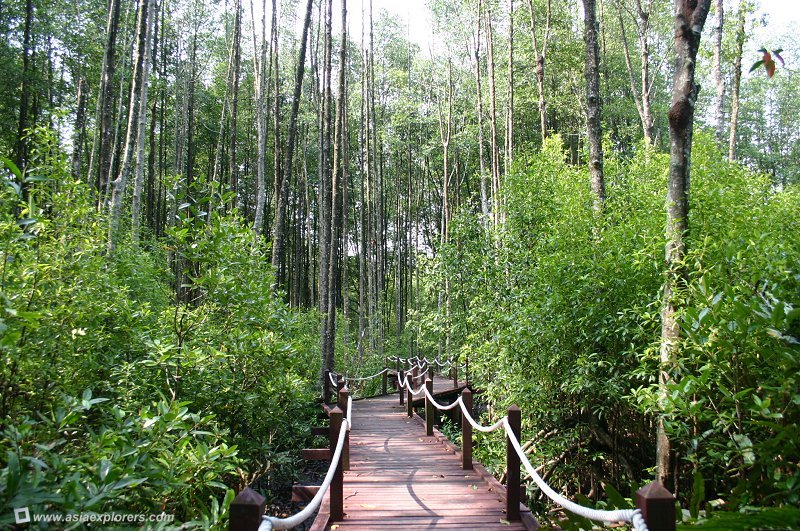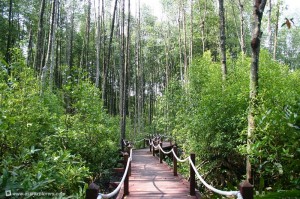 Covering more than 40,000 hectares of land, Matang Mangrove Forest is one of the best places for educational visits among families, friends and school trips! Being managed well by the Perak Forestry Department, visiting this forest reserve would come across as an advantage, to many as they would soon discover the aspects of flora and fauna that they have not come across before! Plus, who would not want to visit a forest reserve that has received numerous awards for how it is kept today?
What more, all it takes to get to the Matang Mangrove Forest Reserve is a slight diversion from Taiping, and visitors would reach to this destination sooner than they think. When they get into the forest reserve, a boardwalk is constructed at the ease of the visitors. As they travel through the boardwalk, they would be up and personal with nature in a whole new perspective! Even more interesting for the young ones is that, they could take turns trying to spot long-tailed macaques climb from tree to tree!
There are also large kilns within the forest reserve that allow visitors to observe the production of charcoal from the combustion of freshly harvested mangrove trees! For a more educational insight, there is the assistance of the Forestry Department that would be more than willing to elaborate on the mangrove ecosystems.
Interesting Fact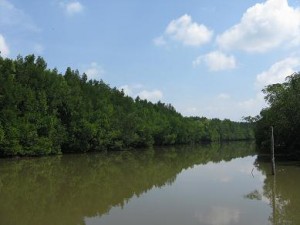 An interesting fact about mangroves is that, they are lifesavers! How so? Well, they protect the shoreline from eroding, thus preventing as much from tsunamis and at the same time, they are habitats for various aquatics, as well as stopovers for certain migration birds! Apart from the natural point of view, mangroves are found to be an advantage in the natural medicinal field, as well as natural wood products!
In the night, there would be boat rides available along the river to allow visitors to catch a glimpse of 'kelip-kelip', none other than your fireflies! Visitors would definitely be in awe when they have a sight of them. The Matang Mangrove Forest Reserve has been of existence for more than 100 years, and is still well kept, making it a visit worthwhile to know that such beautiful parts of nature still exist despite the heavy upbringing of modernization.
Recommended Area to Stay in Perak:
Pulau Pangkor
The perfect place for seeking true island escape, with just a short ferry ride from Lumut.
Ipoh City
A gateway to all the city attractions with diversified accommodation options available to choose from.
Taiping
A heritage town rich in tin mining history and serene atmosphere.