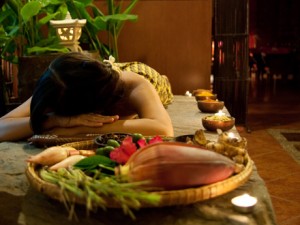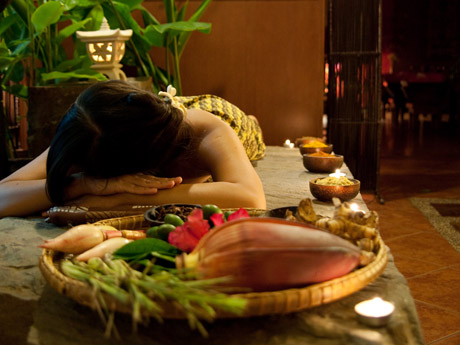 Malaysia has many unique places yet to be explored. The rich variations in Malaysia cover all kinds of aspects – from the different historical and cultural backgrounds, up to the natural resources and landmarks representing the stories behind the land of Malaysia. It would definitely consume a lot of time for one to complete his/her expedition in Malaysia entirely; and thus, it is absolutely important for you to choose the best accommodation for yourself and also your friends and family when you are on your exploration journey in Malaysia. If you are looking for a place in which you can have a great time enjoying yourself even after you had spent most of your day outside, the ideal place for you in Sabah would be the Jari Jari (Day Spa) for Body & Mind Relaxation Spa. Situated in Kota Kinabalu, the spa operates under the unique philosophy with the passion of the local people to share their cultural and tradition through the therapies and treatments provided to the guests in the spa.
The Jari Jari for Body & Mind Relaxation Spa is also the perfect place in which you can experience for yourself the traditional massaging techniques by the local people which had been passed down for generations. The services provided to you in the spa are definitely top-notch, judging on the fact that the local people working in the spa had gone through different trainings in order to ensure that they are able to provide the guests with the best experience ever.
Apart from that, if you are interested with the local cultures in Sabah, the Jari Jari for Body & Mind Relaxation Spa is also a great place for you to discover more of the Lotud Dusuns' traditions. Their techniques in massaging and the different therapies and treatments that will be provided to you will definitely help you in understanding more of the local culture straight from the source itself. Besides, the Jari Jari for Body & Mind Relaxation Spa might also be the only place in the entire world which you can experience for yourself the traditional massage techniques originated and passed down by the local people.
Stepping into the Jari Jari for Body & Mind Relaxation Spa will also makes you feel as though you had just entered into the small world of the local people. The design of the building as well as the treatments you will be receiving from the people working in the spa will guarantee you a whole new spa experience you will never get to obtain anywhere else.
Recommended Area to Stay in Sabah:
Kota Kinabalu
From city's heritage exploration to islands escape, accommodation option in KK is countless.
Mount Kinabalu
For visitors looking to discover mother nature and access to the highest mountain in South East Asia.
Semporna
Gateway to the islands paradise (Mabul Island, Sipadan Island, Kapalai Island and more!).