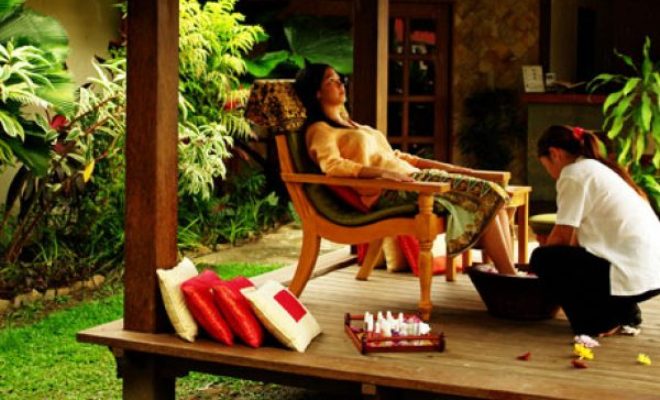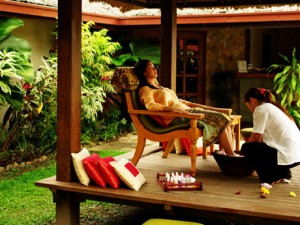 As a spa tucked in the Kadazandusun Cultural Association Cultural Village, Ka'andaman Traditional Healing Garden in Kota Kinabalu serves as a retreat for the mind and soul to be relaxed as well as stress-free. Situated less than half an hour from the Kota Kinabalu city, Ka'andaman is easily reachable for guests by means of the Penampang highway.
The picturesque surroundings of the cultural village as well as traditional homes to the largest ethnic group in Sabah add to the lure of this traditional healing garden which allows guests to preserve a special memory of this spa. In relation to that, it defines the purpose of the name of Ka'andaman, translating to 'memory' in the Kadazan language.
From the outlooks of it, Ka'andaman Traditional Healing Garden has decided on a simplistic theme to preserve tranquility for the guests and retained its Asian influences by the designs of its interior. The spa provides an array of space, from single to double rooms for spa treatments to designated vicinity for its foot reflexology.
To assist guests, helpful assistants are present to suggest treatments respective to the guests' desires. Also, professional and experienced therapists are hired to ensure every treatment that is provided is up to par to the standards expected by guests.
Ka'andaman is known for utilizing its local natural ingredients for its spa treatments. These ingredients are namely ginger, coconut and lime which include healing properties to aid visitors to soothe their souls. Apart from local ingredients used, several herbal practices are infused in the healings for better treating.
Like Ka'andaman Spa Mabul in Semporna, Ka'andaman Traditional Healing Garden in Kota Kinabalu offers various spa packages to accommodate visitors based on their yearnings. The Ka'andaman Traditional Massage is recommended as this provides a chance for visitors to embrace the open-air attractiveness of the lush greens of the garden while they are pampered.
Apart from full body massages and spa treatments, visitors can have add-ons such as to soak in a milk bath to have softer skin, head for an aroma clay mask, a Borneo facial or simply sit through a foot reflexology session for better blood circulation.
Ka'andaman Traditional Healing Garden is definitely somewhere to relax, reprieve stress, loosen muscles and strengthen the mind, body and soul. The spa is place to spend the afternoon and let the mind wander for anyone that stops by Kota Kinabalu.
Recommended Area to Stay in Sabah:
Kota Kinabalu
From city's heritage exploration to islands escape, accommodation option in KK is countless.
Mount Kinabalu
For visitors looking to discover mother nature and access to the highest mountain in South East Asia.
Semporna
Gateway to the islands paradise (Mabul Island, Sipadan Island, Kapalai Island and more!).