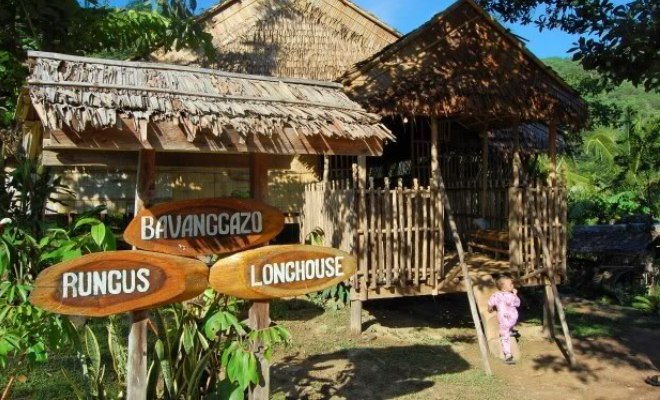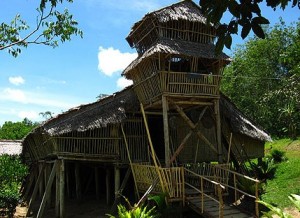 Every individual has his/her very own culture and beliefs that he/she will always preserve and pass down to the future generations. Same goes to the local people in Sabah. Being a country with diverse races and religions, Malaysia's society has been united with its many people from multiple different backgrounds. It is always a great thing to explore more of other's culture, which might just provide more appreciation and reflection to us. If you are interested with the cultures of the local people in Sabah, be sure to visit the Kampung Bavanggazo (Rungus Longhouse) situated in Kudat.
The longhouse in Sabah is a common residential place for the Rungus tribe in the state. However, as the years gone by and the society advancing into the modern era, the longhouses in Sabah have become a sight rare to be seen for many, even the local people themselves. Although so, the Rungus tribe had been very passionate in preserving their traditions and cultures, which lead them in building the Kampung Bavanggazo (Rungus Longhouse) to retain their memories of the olden days.
Visiting the Kampung Bavanggazo (Rungus Longhouse) will expose you to the opportunity to see this rare longhouse structure with your own eyes. Besides of having to witness the whole building structure of the longhouse, you are also able to step into the longhouse itself and explore more of the inner structure of the longhouse. Many traditional elements such as the equipments and tools used by the local people in the past are being placed in the longhouse, thus, allowing you to get a glimpse on the tools and equipments the local people used in the olden days.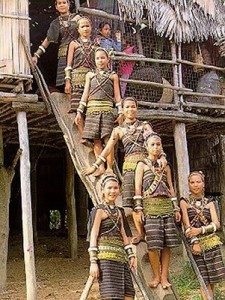 Apart from that, if you are to stay overnight in the Kampung Bavanggazo (Rungus Longhouse), you would also obtain the golden opportunity to witness for yourself the different traditional activities conducted by the local people. Here, you will get to taste the local food produced by the Rungus tribe, as well as seeing the daily ritual they conduct in their everyday lives. This is the perfect chance for you to learn more about the Rungus culture and tradition, which you might not be able to gain easily from any movies or books.
Furthermore, there are also many elements which you can explore around the area where the Kampung Bavanggazo (Rungus Longhouse) is located. One of the most interesting elements you must not miss is the fishing trap planted outside the longhouse. There are also a lot of historical stories embedded with the fishing trap along with the longhouse that might change your perceptions towards the Rungus tribe in a positive way.
Recommended Area to Stay in Sabah:
Kota Kinabalu
From city's heritage exploration to islands escape, accommodation option in KK is countless.
Mount Kinabalu
For visitors looking to discover mother nature and access to the highest mountain in South East Asia.
Semporna
Gateway to the islands paradise (Mabul Island, Sipadan Island, Kapalai Island and more!).