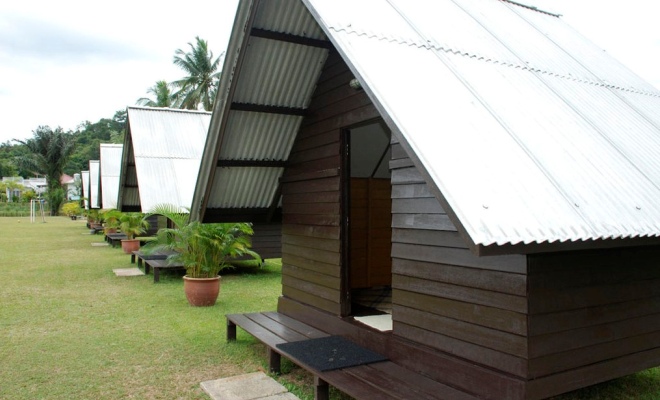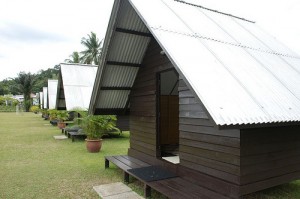 Malaysia is a country rich in both cultural and historical backgrounds. Although Malaysia is currently a developing country, the locals are still very true to their origins and traditions. Thus, if you have a deep interest in knowing more about Malaysia's traditions, the best way is to immerse yourself with a local Malaysian family and learn from the inside of the community. By this, you would want to visit the Kampung Stay Padang Lebar, a homestay situated in Negeri Sembilan. Kampung Stay Padang Lebar's villagers are true Malaysians who are still protecting their culture and origins. And of course, they would be more than welcome to invite you in joining their big family for a few days.
In Kampung Stay Padang Lebar, you will find yourself immersed in a totally different world from the city life. No more noisy cars honking, no more workload piled up on the working table, and no more facing the computers all day long. In the village, all you will be doing is to learn new skills and knowledge about Malaysian local traditions. Here, you can definitely feel the warmth of the villagers when they treat you as part of their family. In the same time, you will also find yourself enjoying the beauty of Mother Nature by breathing in fresh morning air the first thing you wake up in the morning. Not only that, you will also find yourself gasping and admiring the mannerism and culture of the villagers through the way they dress themselves, the way they eat, and they way they greet each other.
Besides that, you will also get to learn local traditional skills when you get the chance to be exposed to the daily activities of the villagers. For instance, you can learn the famous local tradition the villagers are proud of – carpentry and cuisine. This is definitely a golden opportunity for you because you are able to learn first-hand skills taught to you by the origins themselves without the need to pay extra cost for learning. If you are interested in the Malaysian language, you can also get to learn the very first and original Malay language from the villagers themselves. By using the language, you will thus be able to communicate and interact freely with the villagers in Kampung Stay Padang Lebar and in the same time, the language you use will also help you in roaming around the country with ease.
Recommended Area to Stay in Negeri Sembilan
Port Dickson
From budget inns to all-inclusive resorts and private bungalows, PD is for the beach lovers.
Seremban Town
Wide range of accommodations to suit every budget in this serene and quite township.