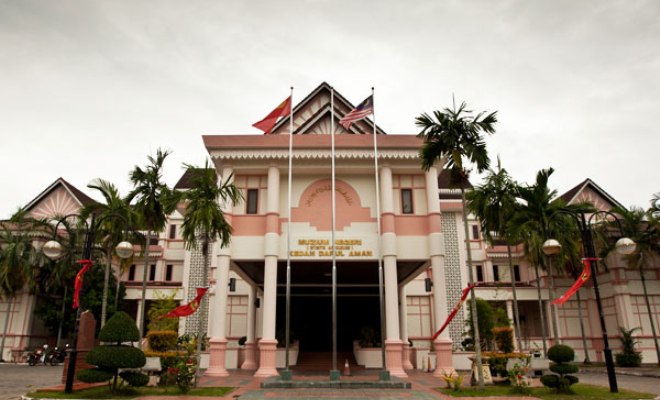 The Kedah State Museum was built in 1936 and is the centre of knowledge about Kedah.
With more than 1,500 years of civilization in the making, the state museum is home to tons of artifacts. This is a good place for visitors to learn about Kedah's long history, dating back from the glorious Bujang Valley civilization between third century and twelfth century to the recent British colonial days. Visitors will be shown displays such as porcelain and ceramic wares from the ancient culture, as well as other prominent artifacts. One of the displays that visitors will be shown is the bunga emas, a gold sculpture of a small tree given annually by the early Kedah Sultanate to Siam as a tribute. Apart from historical and cultural relics of Kedah, the museum also houses artifacts / items of the royal family.
The Kedah State Museum is a great place to learn all about history and culture of Kedah.
Kedah State Museum is located in Alor Setar, about 1 hour and 13 minutes drive from Penang, approximately 107 kilometres via the North-South Expressway.
Opening hour and entrance fee:
Kedah State Museum opens daily from 10am to 6pm and entry is free.
Recommended Area to Stay in Kedah:
Pulau Langkawi
The best island destination for seeking true escape complemented by a range of activities.
Alor Setar
A gateway to all the city attractions with accommodation from budget to mid range available to choose from.