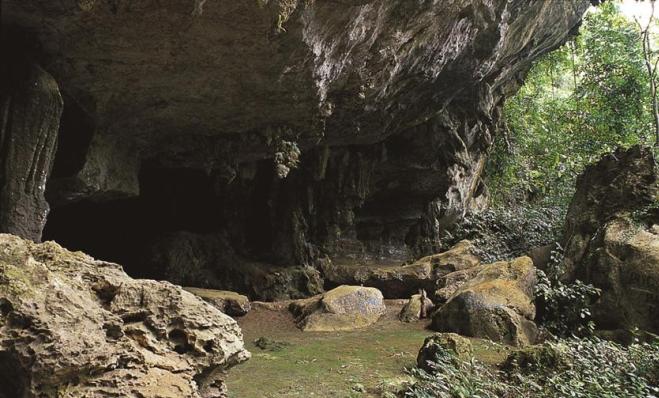 Kota Gelanggi Caves is a series of cave complex located near the town of Jerantut, Pahang. The complex contains about 100 caves and is estimated to be around 150 million years old.
Visitors will find this place a wonderful work of nature as they gave in awe of the various cave structures. Here, visitors will get to see the delicate limestone formations, stalagmites and stalactites formed over millions of years. Through operations, visitors can participate in a variety of activities such as cave exploration, abseiling, rock climbing, jungle trekking and hiking through the area surrounding the cave complexes. Visitors may also choose to camp around the site. One significant cave that would appeal to visitors is the Terang Bulan Cave, which used to be below sea level and offers a glimpse into what was once a marine habitat.
Visitors should take the opportunity of visiting Pahang to drop by Kota Gelanggi Caves to appreciate this work of nature that took millions of years in the making. Most Taman Negara tour would includes a visit to Kota Gelanggi Caves as option.
Kota Gelanggi Caves are located at about 25 kilometres east of Jerantut. Access to the cave is not guided with proper sign board, it is recommended to hire a guide to visit this geological site.
Opening hour and entrance fee:
Kota Gelanggi Caves are opened to public and there is no entrance fee required. However, it is suggested to hire a guide while exploring the caves.