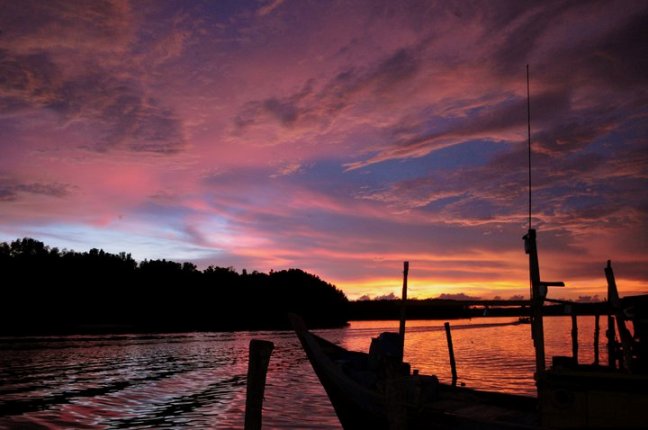 Being an hour away from Ipoh and in fact, very near to Taiping, Kuala Sepetang is one more tourist appeal not to be missed when one is in the state of Perak. Of course, to be a tourist attraction, Kuala Sepetang is known for more than just one feature!
A slight history of Kuala Sepetang is that it used to be one of the busiest ports in the region and was recognized as a base to export processed resources. As of today, it is identified as Port Weld and only docks fishing boats here.
One of the attractions of Kuala Sepetang is the mangrove forest. Known as Matang Mangrove Forest and branded as one of the best well-kept forests as well as entitled Perak to receive multiple international awards for it, tourists are advised to visit this forest! With a boardwalk built by the government, tourists would be visiting this forest like a stroll in the park; all at its own convenience and at a suited pace.
When talking about Kuala Sepetang, numerous things would come into mind, one of the things would be charcoal. Why charcoal? Well, tourists that have a stopover here would be able to see how charcoal is made, as there is a charcoal factory in Kuala Sepetang itself! In fact, this factory is located nearby the mangrove forest, just right opposite of it! The owner of this factory that is still in production, none other than Mr. Chuah, would be glad to tell you his stories from the past that would leave you in awe indefinitely, provided he is there.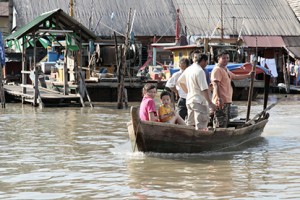 Of course, after the entire day of traveling around and sightseeing within a forest and a factory, visitors are bound to be famished. Well, when it comes to hunger, nothing beats having the best food to satisfy it, and Kuala Sepetang aims to achieve top pleasure for its visitors. Besides being known for its mangrove forest and the charcoal factory, Kuala Sepetang is also well-known for seafood! Seeing that it is a dock for fishing boats to reach the fishing villages, it is no doubt where the freshest seafood arrives at! Even more of a steal, tourists that are on a budget would be delighted to hear that the prices here are reasonable. One of the most recommended dishes to order would be the special Mee Banjir Udang, which is directly translated to Prawn Flood Noodles. Who would not be tempted by the looks of large fresh prawns in thick soupy noodle broth?
In a nutshell, tourists that spend a day at Kuala Sepetang would not be disappointed seeing that they would be able to explore this quaint place from three different perspectives; nature, processed resources and from a gastronomic point of view.
Recommended Area to Stay in Perak:
Pulau Pangkor
The perfect place for seeking true island escape, with just a short ferry ride from Lumut.
Ipoh City
A gateway to all the city attractions with diversified of accommodation options available to choose from.
Taiping
A heritage town rich in tin mining history and serene atmosphere.