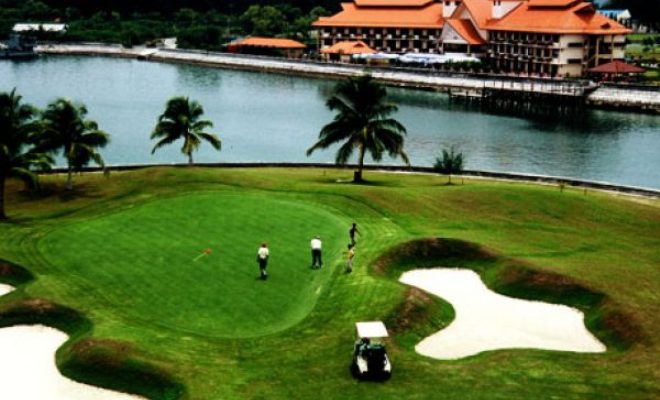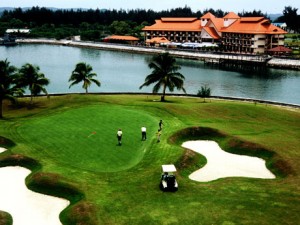 There are many things one can do when they go for a vacation in a distant country. It depends on your interest and personality – either you are outgoing or prefer some moments of silence and peace for yourself. If you are the latter, perhaps you would be interested to reside yourself in the Kudat Golf Club when you visit Sabah.
The Kudat Golf Club is unique in a way in which it is the first ever golf club in Sabah. Thus, when you visit the club, you will definitely be able to witness the remarkable historical trademarks in the golf club. This would give you another option to explore the precious Sabah traditions instead of having to visit the local museum to know more about these historical stories and backgrounds.
Upon stepping into the Kudat Golf Club, you would find the building structure and designs of the golf club to appear unique and outstanding if compared to the other buildings at its surroundings. This is because the it is built with natural wood and with its own natural way of building and constructing, the golf club manages to survive tens and hundreds of years without collapsing. Until today, you can still see the golf club standing tall and proud amongst the other elements – no matter big or small – in the surrounding, making it yet another solid reason for tourist to step their foot in and experience the amusing small details and elements poured in through the effort of the local people by yourself.
As the name would suggests, the Kudat Golf Club is also an amusing place for you to challenge your golfing skills. The 18-hole golf course is open for the public, giving you a refreshing and jaw-dropping view of the vivid green hills and natural environment when you are playing golf. This beautiful sight of the Mother Nature will definitely help you increase your mood for golfing and also, it also makes the golf club a great place to capture precious pictures for your remembrance in the future.
After a good long day of golfing with your golf partners, friends, and family, you can also head into the restaurant to reward yourself for an awesome feast in the F&B outlets provided to you by the locals. Besides, if you find yourself exhausted and is looking for a comfortable and convenient place to rest your body, the golf club also provides you with good accommodation in which you and your friends and family can spend the night in.
Recommended Area to Stay in Sabah:
Kota Kinabalu
From city's heritage exploration to islands escape, accommodation option in KK is countless.
Mount Kinabalu
For visitors looking to discover mother nature and access to the highest mountain in South East Asia.
Semporna
Gateway to the islands paradise (Mabul Island, Sipadan Island, Kapalai Island and more!).