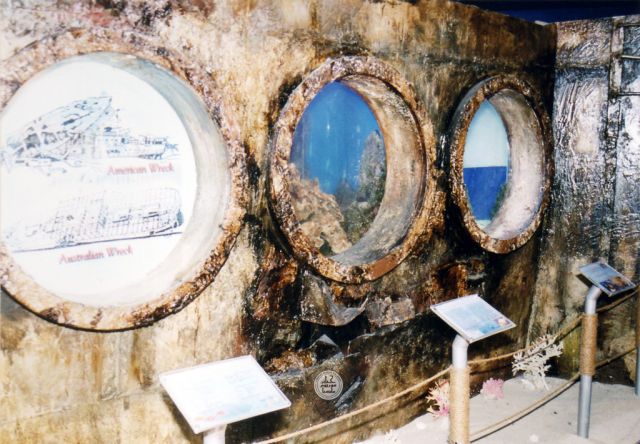 The Labuan Marine Museum was opened in 2003 and serves to preserve the marine life of Labuan.
At the museum, visitors will learn about the marine biodiversity as well as the marine ecosystem of Labuan. The 2-storey building is separated into 16 galleries, which display to visitors information on Labuan marine life, different types of marine habitats in Labuan and the various marine activities performed on the island such as research, results and publications and fishing. There are also aquariums that exhibit various living and preserved marine life such as fishes, reptiles, sea vegetations, sea corals and artifacts from shipwrecks. Further on this, the museum has dedicated displays on marine life around 4 shipwrecks that happened around Labuan.
Labuan Marine Museum acts as a compact and concise information centre regarding marine life on Labuan and must not be missed by marine life enthusiasts.
Labuan Marine Museum is located at Jalan Tanjung Purun, just 10 minutes from the Labuan city centre via taxi.
Opening hour and entrance fee:
Admission to Labuan Marine Museum is free and it is opened every day from 9am to 6pm.