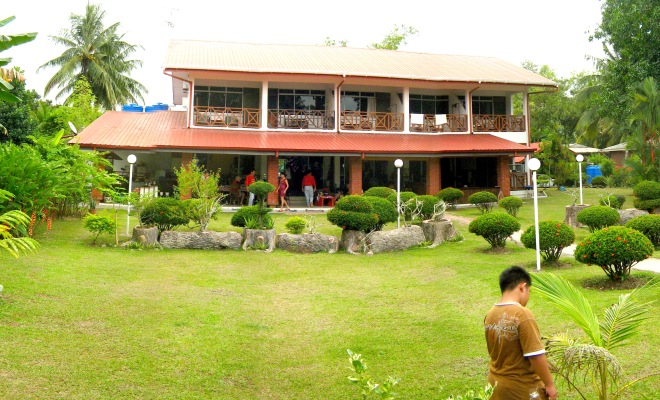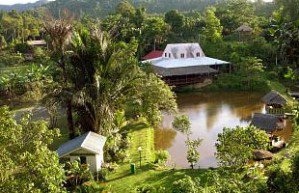 Sabah is a state consisting of uncountable precious historical stories along with the diverse tribes residing in the state. Thus, if you are to visit Sabah, it is always recommended for you to take the chance in experiencing the lifestyle and culture of the local tribes by residing in their villages instead of going for the common hotels and resorts you can easily find anywhere (if you are fine with it). Therefore, if you are having this intention to know more about the local tribes by staying with them for a couple of days, perhaps you can try visiting Mai Aman Resort located in Kinarut/Papar to enhance your knowledge on the local tribe of in Sabah.
The Mai Aman Resort consists of many meaningful historical stories which you can discover from certain landmarks imprinted in the village by the villagers – no matter past or present. In the same time, this resort is also the perfect place for you to get away from the city buzzes and spend some relaxing time enjoying the peace of the nature by indulging yourself in the beautiful green nature surrounding the resort. It is also the perfect place to allow yourself in appreciating more of the beauty of the Mother Nature when you are exposed to the natural beauty of the green hills, the villages, and the spread of green plants across the land surrounding the resort.
Upon reaching the Mai Aman Resort, you will find yourself being presented with different types of accommodations to choose from. If you are more of an adventurous person, you can even choose to build your campsite on the camping ground in the area to fully expose yourself to the beauty of the Mother Nature. However, if you are not too fond of sleeping outside, you can also choose from the different hostels provided by the local people – the Guvas Country Rest House, the Kondiu Hostel, the Kampung Chalets – which will definitely guarantee utmost service by the local people in ensuring that you can have a relaxing and comfortable stay in their village.
Then, you can also spend some time at the fresh water fish ponds located in the village and try out your skills on some fishing activities. You can also help out the villagers by feeding the fishes in the pond, which is highly educational for your children in helping them to understand the importance of preserving and protecting the condition of the Mother Nature there are gifted with.
Recommended Area to Stay in Sabah:
Kota Kinabalu
From city's heritage exploration to islands escape, accommodation option in KK is countless.
Mount Kinabalu
For visitors looking to discover mother nature and access to the highest mountain in South East Asia.
Semporna
Gateway to the islands paradise (Mabul Island, Sipadan Island, Kapalai Island and more!).