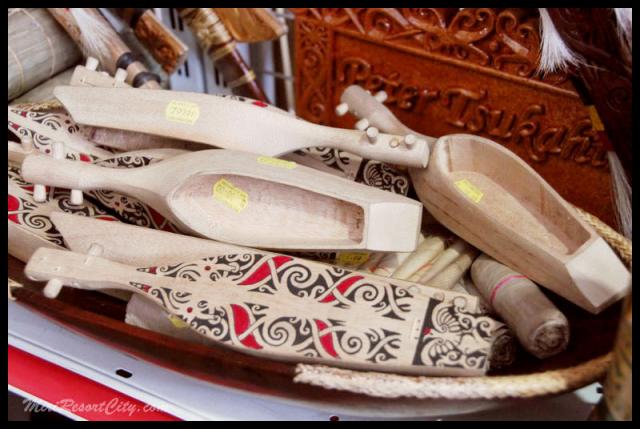 Some of the dazzling craft displays at the Malaysia Craft Promotion (photo credit: Miriresortcity.com)
Malaysia Craft Promotion is held in Miri, Sarawak at the Miri Craft Heritage Center this year. It showcases the beautiful and unique craftsmanship of the diverse Malaysian culture such as the Malay, Chinese, Indians and the various ethnic races of East Malaysia. It aims to revive and create awareness on crafting which is a long tradition of Malaysia through craft exhibitions, craft sales, demonstrations and interactive crafts as well as increase the income of entrepreneurs in this field. Malaysia Craft Promotion is also part of Malaysia's efforts to increase its tourism value.
The event is suitable for all walks of life. Younger children in primary and secondary school students can participate in craft education activities and be taught skills like colouring and printing of the batik, weaving and embroidering. Parents, while their kids are busy with their hands on training, have the opportunity to attend the cultural shows held in cooperation with the Sarawak Cultural and Arts Department, Information Department and local cultural associations.
Event: Malaysia Craft Promotion @ Miri Malaysia
Organizers: Miri City Council and the Malaysian Handicraft Corporation.
Venue: Miri Craft Heritage Center, Miri, Sarawak
Date: 18 – 26 May 2014
Time: 10am – 11pm