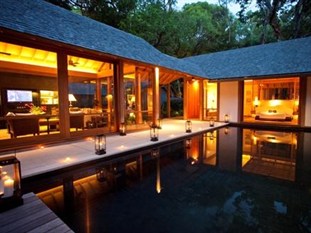 "Malaysia, truly Asia" is the term used to describe Malaysia, a country which is well preferred by tourists around the world. With some beautiful lengthy coastlines and dense tropical forests throughout the country, Malaysia is a true paradise for individual or family vacation. With plenty of things to do and see, this beautiful South East Asia country is quickly become one of the most popular travel destinations on earth. To enjoy the most from what the country has to offer, the best way is to book an all inclusive resort in your preferred place within the country.
A spectacular Eco-tourism destination, Malaysia is just right for families, honeymooners, adventure enthusiasts, nature lovers, beach buffs and those who are looking for some relaxation and entertainment, can all uncover something in the wonderful Malaysia. From budget to luxury accommodations, Malaysia resorts make for the ideal trouble-free vacation.
Without having to break a hole on your pocket, Malaysia resorts take care every of your needs and cater all your holiday requirements. Offering every traveler the best vacation with great pricing and product quality, Malaysia resorts do occasionally offer everything from all inclusive round trip tour, complimentary airport pick up service, free welcome drinks, free flow bars, live entertainment, all day dining service, 24X7 on-call workforce, leisure and sport facilities and day-care service. Other than this, some resorts in Malaysia will also take care of your tour and travel plans, by proposing and arranging excursions and day trips for the guests.
The best way to enjoy your vacation in Malaysia, these all-inclusive Malaysia resorts offers a truly Asian experience. With bird watching, scuba diving, snorkeling, sport fishing, windsurfing facilities on hand, most of the Malaysia resorts here make available of everything to offer you a dream Malaysia vacation.
Book an all inclusive resort to enjoy a fun filled and unforgettable vacation today. Ranging from economical to luxury resort options, you will sure find the best resort to suit your budget.
---
Whatsapp us to get more details!
Please WhatsApp us by clicking the WhatsApp Button.

We are reachable by call too:
+6010-2396385
+6016-3796385
+6010-2216385
You may also fill up the Inquiry Form below: