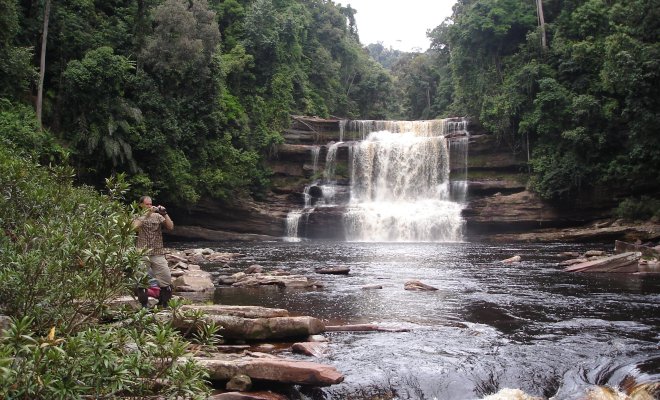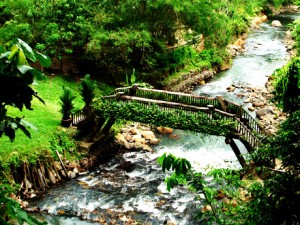 It is never a myth that Sabah is a state filled with wonderful well-preserved flora and fauna, usually tempting both foreigners and the locals to step into the state in order to witness the beauty of the Mother Nature with their very own eyes. If you are one of these nature lovers, the Maliau Basin (also known as Sabah's Lost World) is a place you should never forget to visit when you are in the state.
The Maliau Basin is naturally a whole new world, all different with the usual busy city you know. Being completely isolated from the main towns, your communication access ability will definitely be greatly limited, allowing you to be completely focused towards your exploration and more discovery adventures in the forest. This is also a great chance for you to prevent yourself from being distracted every now and then when you have your mobile phones and laptops in your hands.
Nature lovers will definitely find the Maliau Basin a heavenly location for the conduct of more nature explorations. One day is definitely not sufficient for you, judging of the fact that the place consists of a total of 12 types of forest species, allowing you to be able to greatly enhance your knowledge on the local flora species upon stepping into the place. Due to these naturally formed landscapes and surroundings, you will also be able to conduct certain activities in the place. For instance, Maliau Basin is an ideal place for jungle trekking, which you will also grab the opportunity to observe and learn more of the fauna species in the forest while you are jungle trekking. Besides, if you are also a bird lover, you can also choose to take part in the activity of bird watching in the place. If you are lucky, you can even discover certain rare bird species in the state which you will never be able to see elsewhere.
There is also a jaw-dropping waterfall situated in Maliau Basin which not only enables you to capture one of the most perfect and amusing pictures in the state, you can also dip your feet in the cool water to relax yourself and charge up your energy for your next trips to come. If you are an outdoor person and is looking forward for more thrilling outdoor activities, you can even spend your time near the waterfall by building your own campsite and experience the beauty of the Mother Nature for a few nights. Accommodations are provided for individuals who still prefer a more comfortable stay under a roof.
Recommended Area to Stay in Sabah:
Kota Kinabalu
From city's heritage exploration to islands escape, accommodation option in KK is countless.
Mount Kinabalu
For visitors looking to discover mother nature and access to the highest mountain in South East Asia.
Semporna
Gateway to the islands paradise (Mabul Island, Sipadan Island, Kapalai Island and more!).