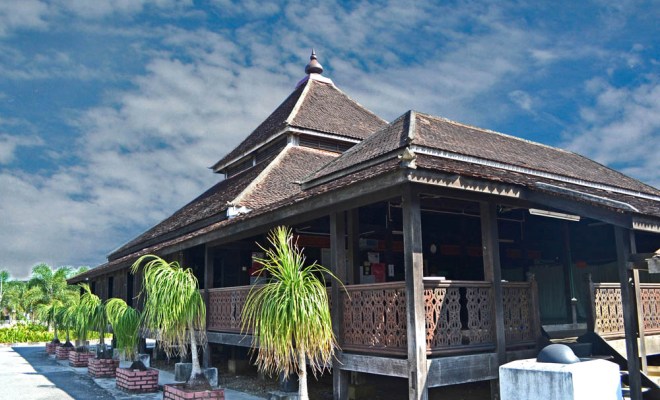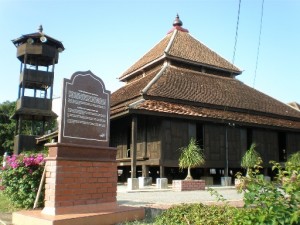 Islamic is the main religion of Malaysia. Therefore, a visit to Malaysia will not be complete without a visit to at least one mosque and Masjid Kampung Laut (Sea Village Mosque) would be one of the ideal mosques to visit because within its four walls, the story of Islam's spread to this side of the world is illustrated.
The history of Masjid Kampung Laut in Kelantan goes a long, long way – some 300 years ago. In more recent times, to be exact 1920's, it ran into a flood, but survived it. Yet later, in the 1960's, another flood struck. This time, the foundation of the mosque almost fell into the Kelantan River. It was then rebuilt by the Malaysian History Society at a new site, at which time some big changes were incorporated. However, the design and the materials used in its construction were maintained to be similar to the ones used in the original ancient mosque.
The founders of the mosque were Muslim missionaries from the island of Java, Indonesia. In fact, this is one of the ways Islam is thought to have spread to this country. Legend has it that the missionaries were members of a royal family, who encountered a big storm while at sea. They had in mind that if ever they were safely delivered from the storm, they would build a mosque. Their prayers were answered, and the result was this mosque, which was built in the image of other great mosques of the time, including the Demak Grand Mosque, and the Wali Sunan Kalijaga Mosque, both located in Central Java.
Masjid Kampung Laut was constructed using the indigenous 'cengal' timber and without the use of any nails! Here, you can marvel at the 20 pillars it has, some of which are incredibly tall. Visitors will enjoy the beauty of carvings depicting traditional motifs that adorn the pillars and some parts of the walls. The carvings send a message of the greatness of God and the might of nature. Another feature to be admired is the mosque's peculiar three-layered roof. About 400 worshipers can be accommodated in the mosque at any one time.
It's worth stating that Kelantan is one of the strongest states in the country that insists on going all the way as far as Islamic law is concerned. A visit to this mosque would enable you to see the way Muslims pray and with that perhaps you can understand why the religion has many followers in other parts of the world.