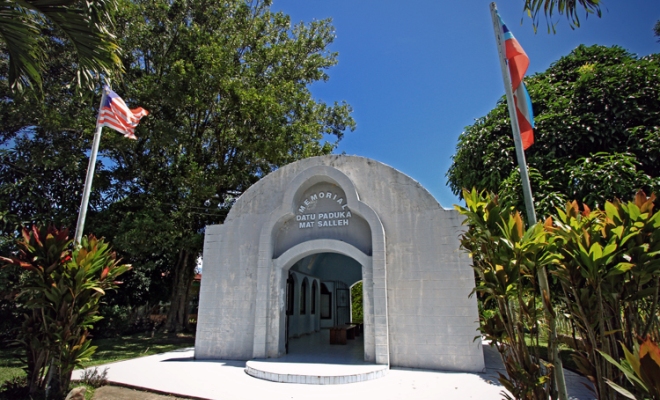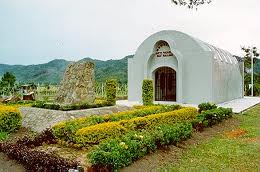 Malaysia has a long history with the mixture of certain elements input by the foreign cultures. Sabah is one of the states in Malaysia which contains a huge combination of both local and foreign cultures. It is always good to know more about the local cultures in understanding more of the lifestyles and traditions well-preserved by the local people even though they had been through a lot of hardships; but it is also encouraged for visitors of Sabah to learn about the foreign cultures that had been mixed into the state when the state was going through hard times, and this combination of both local and foreign cultures can also help us to know more about the warriors and heroes in the state at the moment of hard times. In Sabah, you can visit the Mat Salleh Memorial in Tambunan to do so.
The Mat Salleh Memorial is built as a remembrance for the local warrior Datuk Paduka Mat Salleh – a hero fighting for the independence of the state of Sabah and in protecting the state from foreigners during the British Colonial Era. These warriors and the effort and sacrifices they had put in to protect their homeland is exactly the reason why we are able to survive and remain to continue protecting our motherland. Thus, in visiting the memorial, you will get to see the effort put in not only by Mat Salleh, but also by the local people at that moment of time. You can also see how much it means to the people to protect their land and to live in a world which is less hectic and more peaceful.
The Mat Salleh Memorial – unlike other memorials in the state – is located in a traditional village; thus, upon reaching the memorial, you will find that the place is really quiet and peaceful. The village children will often run around the place playing with each other, thus, giving you a glimpse on the lifestyle of the villagers around the area. It is also a place where you can get a better observation on the traditional building styles implemented on the memorial as well as the homes of the nearby village.
Before you leave the memorial, be sure to take some pictures as future reference or as a remembrance. If you are lucky, you will even find yourself talking to the villagers in understanding more of their cultures and also the Mat Salleh Memorial in general.
Recommended Area to Stay in Sabah:
Kota Kinabalu
From city's heritage exploration to islands escape, accommodation option in KK is countless.
Mount Kinabalu
For visitors looking to discover mother nature and access to the highest mountain in South East Asia.
Semporna
Gateway to the islands paradise (Mabul Island, Sipadan Island, Kapalai Island and more!).