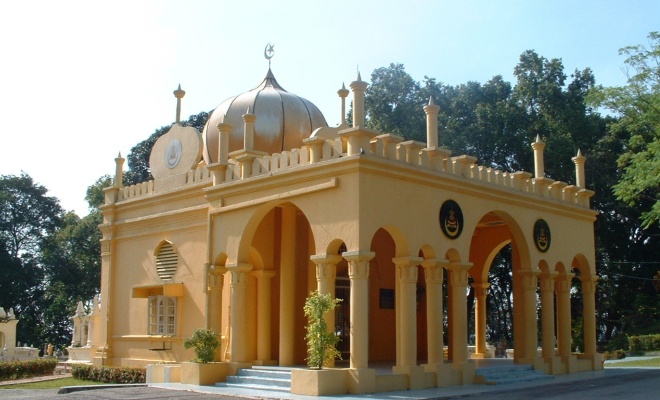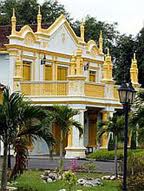 The state of Selangor is rich in history, just like numerous other states of Malaysia, and so it is no amusement to visitors when there is a historical town located in Kuala Langat in the state of Selangor, known as Jugra. Numerous historical years ago, this historical town of Jugra were seated by the Selangor Sultanate but as of today, it is only a town of composed memories.
One of the historical buildings that should be noted would be the Bandar Palace which was constructed in the year of 1905 by a man none other than Sultan Alauddin Sulaiman Shah. This work by the Sultan himself portrayed creative craftsmanship and attention-grabbing designs that were all his sole creations! In fact, the Bandar Palace is considered huge that there are 15 rooms in it, and has been resided by the Sultan himself for 35 years. Besides this historical site, other places nearby worth mentioning would be the Jugra Lighthouse, or the Royal Mausoleum.
As of today, the town is still visited by the local and foreign tourists that may be familiar with the delicacy namely the Beggar's Chicken, which is a stuffed marinated chicken, sealed with numerous layers of wax paper and then baked. This process allows the chicken to be filled with a burst of flavors and leaves the hungry ones wanting for more. In fact, many locals from the large city of Kuala Lumpur would travel the distance only to have a taste of this authentic cuisine! Visitors traveling from Klang would require a journey of less than two hours, and they will know that they are on the right track once they pass the town of Banting.
Recommended Area to Stay in Selangor
Sunway
Gateway to theme park, shopping malls, entertainments and eateries.
Bandar Utama/Kota Damansara
From budget inns to mid range and luxury hotel, perfect for shoppers and leisure travelers.
Batu Caves
Range of budget hotels and provide easy access to Batu Caves, Bukit Tinggi and Genting Highlands.
Sepang / KLIA Airport
Perfect for visitors on transit.