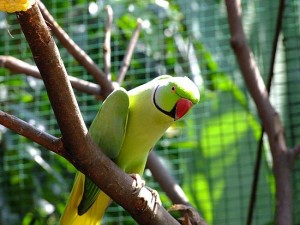 Malaysia is a country with magnificent views and environments. The different landscapes in the country will definitely make your trip to Malaysia a meaningful one. You will be able to take countless beautiful pictures in the country and in the same time, the pictures will also help you to enhance your appreciation to the jaw-dropping views in the country. If one of your stops in Malaysia is the state of Negeri Sembilan, you may want to consider visiting the Negeri Sembilan Mini Bird Park, which will definitely allow you to witness the beauty of Mother Nature in Malaysia, along with the lively birds and animals residing in the Mini Bird Park.
Negeri Sembilan Mini Bird Park houses Malaysia's attractive and precious wildlife treasure. The variations of flora and fauna in Negeri Sembilan is one of the trademarks in the state, thus, it is highly recommended that you can visit the Mini Bird Park to witness for yourself the famous cherished wildlife of Negeri Sembilan. The Mini Bird Park is also a place in which you will be able to find the most valued birds in the state. You can also bring your family to allow your children to learn more from the trip.
In the Negeri Sembilan Mini Bird Park, you will be able to find different gorgeous birds such as the peacocks, pigeons, red eagles, and other magnificent species of birds all in one location. Besides, you can also discover the different species of pigeons in the Mini Bird Park, which the knowledge you and your family obtain can be more beneficial than the information you obtain from books or even movies. Apart from that, when you are immersed in the peaceful atmosphere and environment in the Mini Bird Park, you can also indulge yourself with the chirping of the different species of bird in the Mini Bird Park. This might be an ambiance you will never get to experience in the busy cities.
In the same time, you will also be able to educate your children on the importance of Mother Nature upon bringing your family to the Mini Bird Park in Negeri Sembilan. By visiting the Mini Bird Park, your children will get the chance to experience the beauty of Mother Nature, which is further enhanced with the constant chirping of the different bird species in the Mini Bird Park. This will definitely be able to build a firm foundation for your children to appreciate the beauty of Mother Nature by exposing them directly into the beautiful surroundings while enjoying your family holiday tour.
Recommended Area to Stay in Negeri Sembilan
Port Dickson
From budget inns to all-inclusive resorts and private bungalows, PD is for the beach lovers.
Seremban Town
Wide range of accommodations to suit every budget in this serene and quite township.