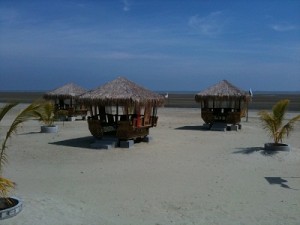 Malaysia consists of different precious treasures waited to be revealed by foreign tourists as well as the local people in the Malaysian society. When one visits Malaysia, one must not forget to visit the busiest cities – Selangor and Kuala Lumpur. Here, you will be able to see the rapid lifestyle of the local people while experiencing the busy lifestyle. However, if you are tired walking around the packed streets, you can always head on to one of Selangor's escapade – the Morib Beach – for a short break from your busy vacation itinerary.
Morib Beach is well-known as being the escapade for the local people of both Selangor and Kuala Lumpur. You can stop by here at the end of the day to enjoy the cooling sea breeze and witnessing small crabs scuttling around on the beach. The sunset view of the Morib Beach is also one magnificent view for you to take picture with your family and your friends.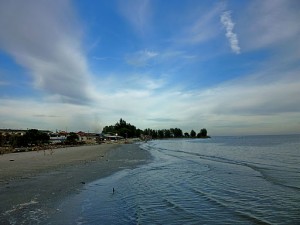 Apart from that, Morib Beach can also serve as an educational vacation spot for you, especially if you are interested with the historical backgrounds of Malaysia. Besides of the beautiful beach for you to enjoy a temporary peach of mind, you can also find historical landmarks such as the old government buildings of the state of Selangor, as well as the royal graves preserved by the local people. You can also get to find out more about the historical stories embedded in these historical landmarks at Morib Beach; thus, adding another meaningful collection to your visit to Selangor.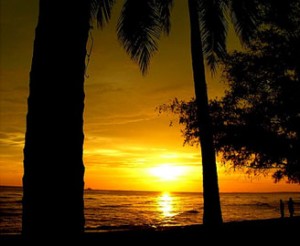 You can also spend your day here in Morib Beach with a planned picnic session with your family or your friends, which can thus, becomes a meaningful and unforgettable bonding session between you and your family or friends. If you are concern about the weather in the beach, there will be different facilities and services available for you to utilize so that you can enjoy your vacation. There are also accommodation (hotels and resorts) available for you if you want to stay the night over at Morib Beach. Thus, this would be more convenient for you so that you would not need to rush your vacation while you are at it.
Besides, you will also obtain the chance to enjoy some of the local delicate at Morib Beach. Food stalls are available, which all the foods from these food stalls are prepared by the local people. Buying food from the food stalls in Morib Beach will also allow you to get the first taste of the handmade food by the local people. There are also souvenir stores in which you can purchase some souvenirs back to your home for remembrance or for future reference.
Recommended Area to Stay in Selangor
Sunway
Gateway to theme park, shopping malls, entertainments and eateries.
Bandar Utama/Kota Damansara
From budget inns to mid range and luxury hotel, perfect for shoppers and leisure travelers.
Batu Caves
Range of budget hotels and provide easy access to Batu Caves, Bukit Tinggi and Genting Highlands.
Sepang / KLIA Airport
Perfect for visitors on transit.