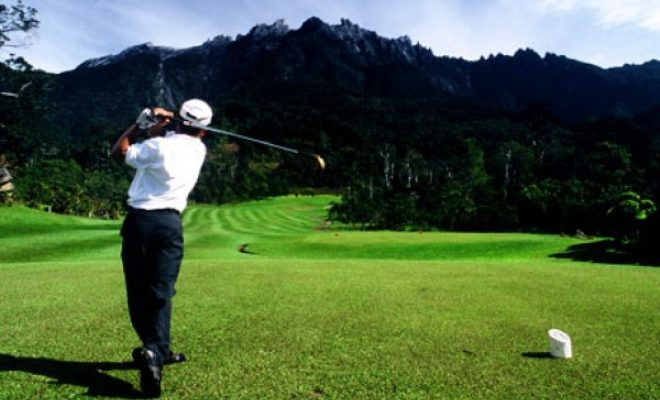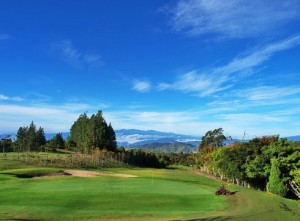 Vacation is the perfect time for one to enjoy and relax thoroughly after exhausting months of coping up with the stress and pressure on work. If you are looking out for a relaxing place to settle yourself during your vacation in Sabah, the Mount Kinabalu Golf Club might be one of the ideal places for you to visit.
Upon reaching the golf club, you will definitely be instantly amused with the clear and clean blue sky while the cool breeze and green field greet your arrival to the place. This is also a place ideal for golf lovers because you can not only enjoy the peaceful and beautiful environment, in the same time, you can also enjoy a few games of golf either with your friends or your families. The jaw-dropping landscape of the golf club is also a great place for you to capture amusing pictures which you can show them off to more of your friends and relatives when you are back in your home country.
In the Mount Kinabalu Golf Club, you can take up the challenge to put your golfing skills into test when you try out the golf courses prepared specially for visitors like you in the golf club. The 18-hole course will definitely make your day a more enjoyable one, especially when you have your friends and families tagging along you in this vacation, which can also lead to another meaningful catching up and bonding session which is hard to find in you packed schedule during your working days.
Besides, the breathtaking sceneries surrounding the golf courses can also give you an instant increase in your golfing mood, especially when you are playing in the fog, which adds more challenges to test your golfing skills and in the same time, it would also contribute to the atmosphere around you, which is definitely an important element for golfers. If you found out that you do not have your golf equipments with you or if you are lacking certain golf equipments, fret not! You can head over to the golf shop which sells you all kinds of golf equipments with different varieties. Thus, providing you with more choices to choose from when you are to choose the golf equipments you prefer. These golf equipments can also be precious and meaningful souvenirs which you can bring back to your home country!
After a whole day of golfing, remember to relax yourself in the golf lounge or the clubhouse and take a sip of the local tea and coffee (or even some tit-bits) to end your day in a meaningful and satisfying way.
Recommended Area to Stay in Sabah:
Kota Kinabalu
From city's heritage exploration to islands escape, accommodation option in KK is countless.
Mount Kinabalu
For visitors looking to discover mother nature and access to the highest mountain in South East Asia.
Semporna
Gateway to the islands paradise (Mabul Island, Sipadan Island, Kapalai Island and more!).