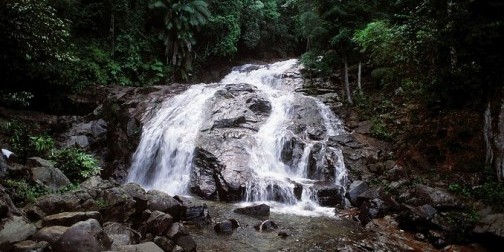 If you are planning for a vacation in Malaysia and you are wondering where you should be heading to for a good experience, then the state of Johor is a good place to start. Johor is situated on the southern tip of the Peninsular of Malaysia and has many exciting and intriguing destinations that will definitely make your day. The state is advancing quickly but it has not forgotten to keep the treasures of Mother Nature sacred and if you are a nature enthusiast, the state of Johor will definitely have something for you.
Head over to Mount Panti Recreational Forest for an ideal gateway where you will have a relaxing holiday up close with the best of nature's offering. The location of the recreational forest is a short drive away from the town of Kota Tinggi. There are many public transport systems that will get you here depending on your travel budget but the best way to get here is always by renting a car and taking a drive through the many small traditional villages that dot the old road.
The Mount Panti Recreational Forest is one of the best tourist destinations in Johor if you are looking for a holiday far away from the hustle and bustle of the city. It is set amidst lush greenery, shading you from the heat of the day and the serenity here is worth the effort of driving all the way here. You will enjoy a serene holiday surrounded by greenery. Although the forest here is not a primary forest as logging activity has cleared out most of the primary forest, there still are many tall and magnificent trees standing that will grace your holiday here. Here is a great place to stay over and have a camping trip with your loved ones. Build a cosy tent and by sunset, enjoy the labour of your hands as you cuddle up inside your tent. Light a fire and roast marshmallows as you take in the scenery of the night forest and enjoy the sounds of the jungle.
In the morning, why not hike over to the waterfall. The waterfall here is definitely a beautiful one and many locals come here over the weekends to relax and unwind from the hectic schedule of their weekdays. There are also mountain climbing activities here and if you are looking for a challenge, you can always sign up with a tour group that will take you on an adrenaline pumping experience as you climb your way to the peak of Mount Panti.
Recommended Area to Stay in Johor
Johor Bahru City Centre
Gateway to the city attractions, Legoland Theme Park and eateries.
Desaru
For those looking for beach vacation and nature exploration.