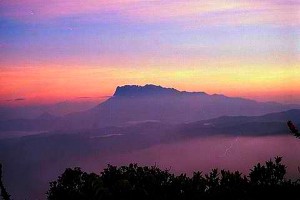 Sabah is one of the best states in Malaysia which will allow you to indulge entirely in the beauty of the Mother Nature and to depart with more useful knowledge and a meaningful experience back to your home town. Besides, the state is also one of the best states for one to visit especially when one is a nature lover or merely interested with the beautiful flora and fauna in the country. Thus, when you are in Sabah, be sure to visit the Mount Trus Madi to witness for yourself the secrets of the Mother Nature hidden in the state.
Mount Trus Madi is the ideal place for you to not only challenge your nature knowledge, in the same time, you can also use this chance to put your mountain hiking and jungle trekking skills into good use. There are three different districts on the mountain which you can further explore – Sook, Tambunan, and Keningau. You would not be surprised to find out that the mountain is in fact, the second highest mountain in Sabah and thus, increasing the exploring value of the mountain for you, making it one of the must-visit mountains when you are in Sabah.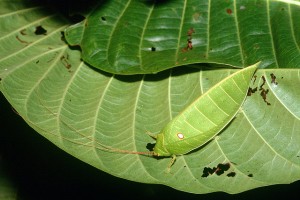 Along the journey towards the peak of the mountain, you will be surrounded by a huge sea of rainforest, allowing you to get to know more of the local flora species in the same time when you are enjoying putting your skills into test. Plant researchers will definitely find this trip and extremely useful one especially when he/she is able to witness rare plant species only found in the country up close. If you are lucky, you will even get to see some fauna species residing in the forest peeking out while they are to hunt for food.
When you are in Mount Trus Madi, do not forget to also visit the Flower Garden situated on the mountain, which you will find a whole sea of flowers with different colors blooming right in front of you. Using the term "heaven of flower" to describe this scenery is definitely not exaggerating, and here, you can also capture breathtaking pictures with you and the sea of flowers to serve as a meaningful remembrance for you. From the garden, you will also get to witness the jaw-dropping sea view of the town of Tambunan. This is definitely one of the best rewards you will obtain from the mountain, besides of having to know more about the flora and fauna species in the state and to put your mountain hiking and jungle trekking skills into good use.
Recommended Area to Stay in Sabah:
Kota Kinabalu
From city's heritage exploration to islands escape, accommodation option in KK is countless.
Mount Kinabalu
For visitors looking to discover mother nature and access to the highest mountain in South East Asia.
Semporna
Gateway to the islands paradise (Mabul Island, Sipadan Island, Kapalai Island and more!).