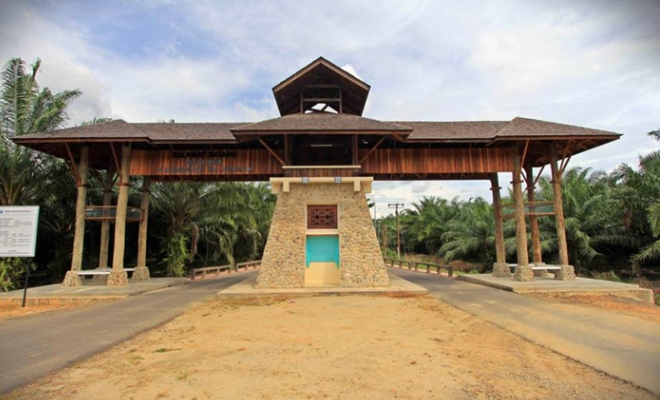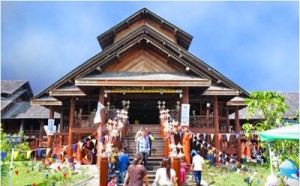 Every culture is different and it is always great to know more about other's culture in order to cultivate mutual understanding between one another, especially in a society where intercultural communication is becoming more important nowadays. Thus, when you are in Sabah, do not forget to grab this precious chance in knowing more of the cultures and traditions of the local tribes, which can be useful for you in the future. One of the biggest local tribes in Sabah is the Murut tribe. To know more about them, you can head on to the Murut Cultural Center in Tenom, which presents you with the uniqueness of the local tribe you would never imagine it to be.
The cultural center is incredibly easy to find. It is situated not too deep in the villages and it can be found by the roadside which you will be able to discover if almost immediately through the building design and structure of the cultural center. Besides, the cultural center is also one gigantic building which will definitely capture your attention instantly once you had set eye on the building.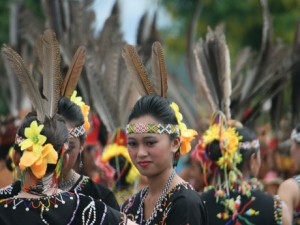 In this 20 arches long building, you will discover that the moment you step into the building, you are being presented to a totally different culture from yourself, as if you are being transported into a whole new village very different from the world you used to know. The many galleries in the cultural center exposes you to the various treasures of the Murut tribe, including their precious traditional handmade skills in producing many unique products, as well as their local traditions which had made their daily lifestyles more meaningful. In here, you will find unique items such as jars and gongs (mostly handmade); and also the beautiful designs implanted on the building of the cultural center when you are in the building.
When you are visiting the Murut Cultural Center, be sure to observe the designs and structures of the building carefully. This building is built with the concept of the Murut culture architecture and this means a lot to them. Thus, in understanding the meanings behind this concept, it is also equivalent to the understanding of the whole tribe itself. Don't worry. The local people are more than happy to explain about their cultures and traditions to you and you are more than welcome to ask them about anything that puzzles you when you are exploring more of the place.
Recommended Area to Stay in Sabah:
Kota Kinabalu
From city's heritage exploration to islands escape, accommodation option in KK is countless.
Mount Kinabalu
For visitors looking to discover mother nature and access to the highest mountain in South East Asia.
Semporna
Gateway to the islands paradise (Mabul Island, Sipadan Island, Kapalai Island and more!).