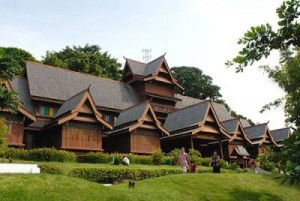 If you are on holiday in Malaysia, why not head down to the state of Melaka. This historical state has so much to offer for tourist. A good place to include into your tour itinerary in Melaka is the Melaka Royal Museum (also called Muzium Istana or Istana Batu).
The museum is located along Jalan Hilir Kota just behind the Muhammad Mosque. Famous landmarks nearby are the Istana Balai Besar and the Equatorial Hotel. You can make your way here by the public buses that pass this street. Taxis also ferry passengers throughout the state but is the more expensive option for traveling around. Entrance fees are minimal; RM 2 for an adult and only fifty cents for students below the age of twelve. University students pay RM 1 to enter the museum.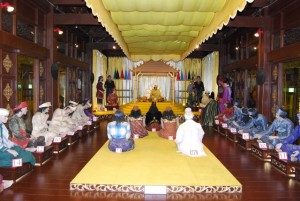 The Muzium Istana is an art of architecture by itself. Originally owned by the Kelantanese Royal Family, this museum is a palace where the crown prince of Kelantan lived. It has since been turned into a museum to showcase the history of the Kelantanese Royal Family. A flight of steps beckon tourists to enter the palace. It certainly is a great place to visit if you have always wanted to know what it was like to live in a magnificent palace. The architecture is beautiful and the lawn is beautifully landscaped with greenery, making the palace have a very homey feel to it. When the Kelantanese government handed this palace over, the palace grounds allowed it to become the prestigious venue for royal weddings. It was only in the middle of the 1900s that the grounds were turned into a royal museum to be opened to the public.
The rooms and the facade of the palace have been well-maintained from its glory days as the home of Kelantan royalty. Visitors can go into the rooms to see the lifestyle of the royal family. Hanging on the walls of some rooms are portraits for display of the family. Some photographs are more intimate; showcasing the more down to earth events in the family like birthday celebrations, family trips and lazy Sunday afternoons spent at the palace. There are photographs that will take you back to the many formal events overseas and formal installation ceremonies.
Visitors have a chance to see the beautiful interior decorations and features of each room. There are royal costumes on display here and is definitely something interesting to see. Besides that, there are antiques, very rare crystal and silverware as well as brass that you can see as one wanders around the palace. It certainly is a great experience to be able to walk around the palace grounds as you learn more about the Kelantanese royal family.
Recommended Area to Stay in Melaka
Jonker Street
For those looking for culture exploration and food trails. Also known as a backpacker paradise.
Melaka Raya
A gateway to all the city attractions with wide range of accommodation options.