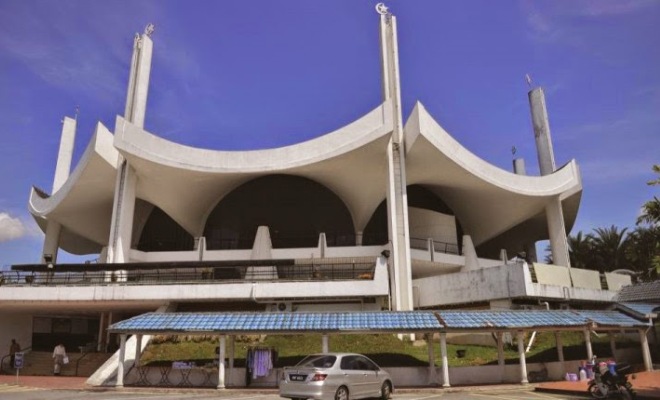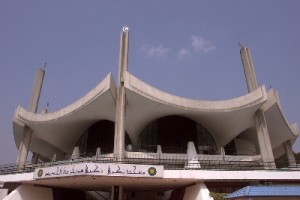 Malaysia is a country that enables you to learn a lot due to the richness of culture and traditional backgrounds. Being a religious country, Malaysia is often attractive due to the religious background and tradition in the country. As a Muslim country, many foreign tourists are attracted to the country with the intention to know more about the Muslim culture that the local people preserve. Thus, if you stop by Negeri Sembilan and would like to know more about the Muslim religion in the country, you can visit the Negeri Sembilan State Mosque to learn more about it.
One of the distinctive features possess by the Negeri Sembilan State Mosque is the nine pillars supporting the mosque. These nine pillars also represent the nine districts of the state, thus, contributing to the name of the state – Negeri Sembilan. Apart from that, if you observe closely, you will realize that the nine pillars of the Negeri Sembilan State Mosque form the shape of a star. This shape actually represents the meaning of "enlightenment" for the Muslims in the country and it bears a vast and significant meaning of the mosque for the local people.
One of the most important rules when one visits the Negeri Sembilan State Mosque is to be decently dressed when he/she steps into the State Mosque. In the State Mosque, you will be amazed with the uncomplicated building style of the mosque, allowing you to feel tranquility within yourself when you are touring inside the mosque. Beside of the inner structure of the State Mosque, you can also tour around the outer part of the mosque. The Seremban Lake Garden surrounds the State Mosque with scenery of the huge green field outside the mosque. Here, you can take pictures for remembrance and in the same time, you will get to enjoy the beautiful environment and the relaxing atmosphere.
The building of the Negeri Sembilan State Mosque is painted wholly in white to provide the atmosphere of pureness, which is important in the religion of Muslims for their praying ground to appear as such. Apart from that, you can also see parts of the walls in the State Mosque being covered with contemporary wooden and glasses design to make the State Mosque to appear more unique. The Negeri Sembilan State Mosque is the trademark of Negeri Sembilan. Thus, if you are to visit Negeri Sembilan, do not forget to visit this holy place of the Muslim to understand more of their culture and the religious tradition.
Recommended Area to Stay in Negeri Sembilan
Port Dickson
From budget inns to all-inclusive resorts and private bungalows, PD is for the beach lovers.
Seremban Town
Wide range of accommodations to suit every budget in this serene and quite township.