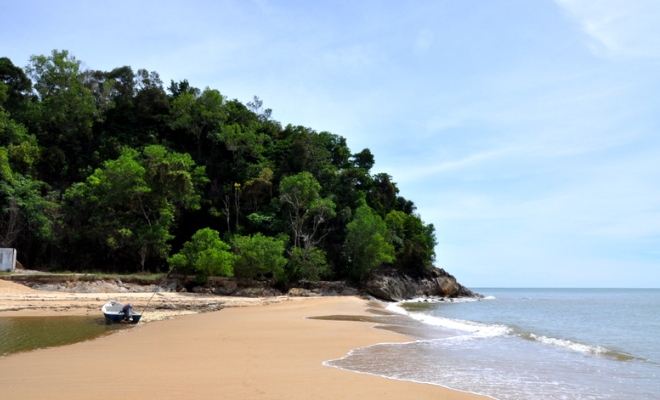 The state of Pahang is a great destination to visit. This state is a paradise for all nature lovers and anyone looking for an adventure. The state is also famous for its beaches and islands that offer some of the best and beautiful sun-kissed beaches and clear blue horizons.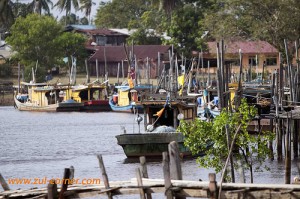 If you are in Pahang, why not head over to Nenasi Beach for a day of fun-filled adventure. Getting to Nenasi Beach is in itself an extraordinary adventure. Get on board a four wheel drive for a journey that will take you through the small Malay fishing settlement. You may want to stop by on your way there. The locals are friendly and you could find yourself in a local home for a delightful lunch. Traditional village houses and old shop houses line the winding road that leads to the beach. Most of the ride is quite bumpy. On your way there, you will also pass a local school. The pier is also a short distance from here and features many colorful fishing boats that sway gently in the water. It certainly is an amazing sight to see.
The entire village has a unique charm about it and if you have fallen in love with the place, there are many hotels and motels available that you may want to choose from to spend the night. The beach is a beautiful one. The sand here is not as white but scores points for being soft and the view from the beach is spectacular. It's best to come here on a weekday because the beach will be quite empty. It's an amazing feeling to be able to have the entire beach to yourself. Do stay on to see the sunset from here. The Nenasi beach is lined with beautiful Casurina trees. This charming beach is great for sun-bathing or having a family picnic. The local government has provided amenities like food stalls and small local restaurants to cater to the public here. It is an amazing place to try out some of the local dishes and food here is very reasonably priced.
Tourists can enjoy water sports here at the Nenasi beach. The water here is just fine for a casual swim. Public toilets and changing rooms on the beach itself make your day after a swim. If you are interested in fishing, why not head over to the river mouth near the beach. Here you will find some giant prawns and other types of fish. The mangrove here teems with life and it is advisable to take a tour guide with you.