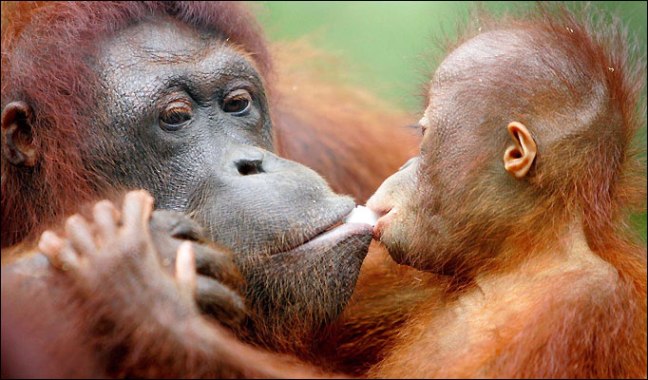 Come on over to Perak and be mesmerized by the state's natural beauty and unique geological structures. There is just too much to do in Perak; so little time so here is a review of an interesting destination that you may consider visiting when in Perak.
The Orang Utan Island is pretty much what its name suggests that it is. The island is a special sanctuary for these very loveable endangered species. Almost human, these creatures are very friendly and can be found in abundance here on the Orang Utan Island where they are protected. The Orang Utans here roam freely in their natural habitat; making it a great place to see them up close and personal. There is a steel walk through cage tunnel that will lead you through the entire island. This is somewhat a unique experience because on most occasions at other places where you see Orang Utan's they are the ones in the cage. This allows visitors to fully encapsulate the behavior of the Orang Utans in their natural habitat.
The island is also home to an Infant Care Unit where the baby Orang Utans are taken good care of. They will be placed here for veterinary care to ensure that they are fully able to adapt to the natural habitat. This farther increases their survival rate and this is very important for a species that is fast dwindling in numbers. The Infant Care Unit provides special care for the infants and is necessary because most of the infants are not able to get proper maternal care. Here is where you can see how the Orang Utan are taken care off and what procedures are taken to provide the best veterinary care for their infants. The ICU also stands to promote public awareness on the importance of conserving this endangered species. If you have fallen in love with any one of the very cute Orang Utan infants, why not join the adoption program? The adoption program that you take part in will definitely go a long way in helping to increase the survival chances for these lovable creatures.
The island has accommodation facilities if you choose to stay on and spend the night here. Choose from different types of accommodation that will give you convenience so that you can keep coming back to the island whenever you are free to see these friendly creatures.
Recommended Area to Stay in Perak:
Pulau Pangkor
The perfect place for seeking true island escape, with just a short ferry ride from Lumut.
Ipoh City
A gateway to all the city attractions with diversified of accommodation options available to choose from.
Taiping
A heritage town rich in tin mining history and serene atmosphere.