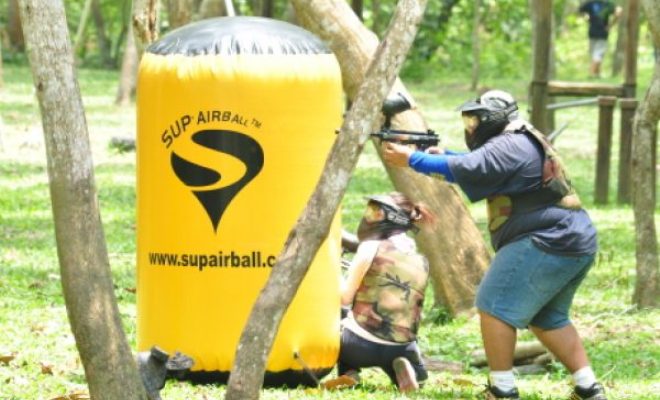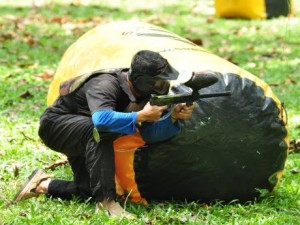 There are a lot of secrets in the nature waiting for us to explore. In Sabah, you will obtain this chance by visiting the Outdoor Development Center in Kota Kinabalu. It is also an ideal place where you can spend some time getting rid of your stress and pressure from work, and most importantly, you will also be able to obtain some useful experience and knowledge regarding the Mother Nature once you are done with your visit to the development center.
There are many activities that you can participate in the Outdoor Development Center. All of these activities are especially recommended for individuals who are active in outdoor activities; however, beginners or individuals who intend to try out can also visit the place to jump start their interest and also to share some meaningful bonding session with their families through these exciting activities.
One of the most famous outdoor activities in the Outdoor Development Center is the paintball game, which is also well-known as the largest paintball activity available in the state of Sabah. There are also various types of paintball activities which you can choose from, such as the Woodball, Speedball, or the Recball. Thus, you can choose to participate in either one or more of these activities base on your own interest or ability.
Besides of the different types of paintball activities which you can choose from, there are also various scenarios available in the development center for you to choose. Thus, this will avoid you from becoming bored as you will be able to tryout different experience instead of solely one type of activity and scenario only. The scenarios which you can choose from include Save the Prisoner, Total Elimination, and a lot more. All the choices are yours to decide.
However, before you are to participate in these activities, make sure that you are well-equipped with the right type of attire and equipments to ensure that you can prevent being involved in any types of injuries when you are conducting the activities. Thick clothing is one of the most important requirements participants need to equip themselves with so that you can avoid yourself to possess more bruises or injuries at the end of the activities. The Outdoor Development Center also provides emergency health facilities or services in case you are in need of any immediate treatment either to your unexpected injuries or any health problems which may occur.
Recommended Area to Stay in Sabah:
Kota Kinabalu
From city's heritage exploration to islands escape, accommodation option in KK is countless.
Mount Kinabalu
For visitors looking to discover mother nature and access to the highest mountain in South East Asia.
Semporna
Gateway to the islands paradise (Mabul Island, Sipadan Island, Kapalai Island and more!).