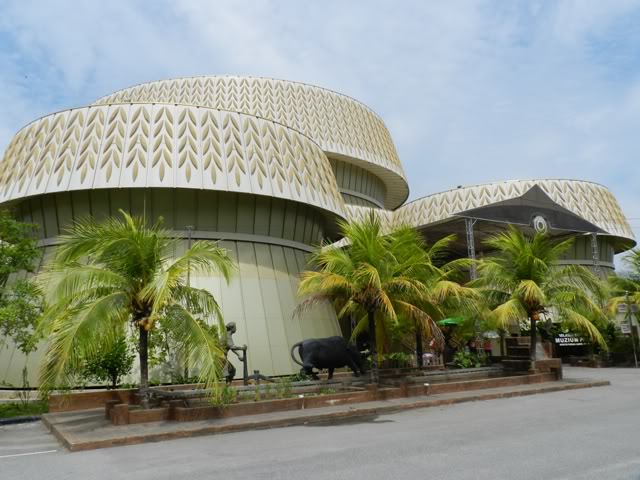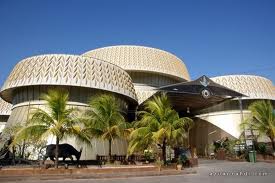 How well do we know about our staple food; rice? We do know that we can definitely not have a meal without rice. But what kind of rice are we consuming? Padi Mawar, Padi Mas and Padi Saga are just three types of paddy that we may be consuming. But where does it all come from? Located just nearby Gunung Keriang also known as Crystal Mountain due to its excavated natural crystals from the mountain is Malaysia's first Paddy Museum and is one of the Kedah's most honorable tourist destination as Kedah is known all over as the Rice Bowl state due to it's largely important contribution to the economy of this country.
Discovering the Cultural and Historical Significance of Rice at Malaysia's First Paddy Museum in Kedah.
The cultural uniqueness of this museum is the roof design that portrays bushels of harvested rice stalks. Throughout the building, rice motives are repeated as designs on its gates, fences and even on its staircase banisters. However, the main attraction in this one of a kind museum is its large-scale state of the art paintings surrounding the insides of the museum. What's most beautifully exhilarating is the 360 degree view of the whole of Kedah on the inside walls of the high rise dome of the museum. The intricate detailed paintings of the view of Gunung Keriang and the wide view of the paddy fields in Kedah are indeed mesmerizing. The entire center dome of the museum consists of a rotating platform that moves in a slow motion circular movement, on which you could just sit down and view the flawlessly painted landscape. It truly makes any one standing in the museum feel as if they were right at the center of the whole of the beautifully scenic Kedah.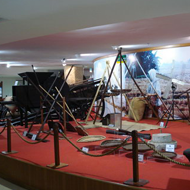 As years pass by quickly, rice is being harvested with newly equipped technology, we no longer see paddy fields being grazed over by a number of buffalos being pulled by farmers. Therefore, the objective of the museum of course is to showcase a full historical culture of the art of the paddy farming in the Rice Bowl State, Kedah. On one of the floors in the museum, items and conventional tools used in the past on paddy fields are displayed. The ancient tools and countless types of paddies are an exciting discovery especially to the generations now and those to come.
The Paddy Museum is definitely a must visit tourist spot in Kedah for tourists and the locals from neighboring states.