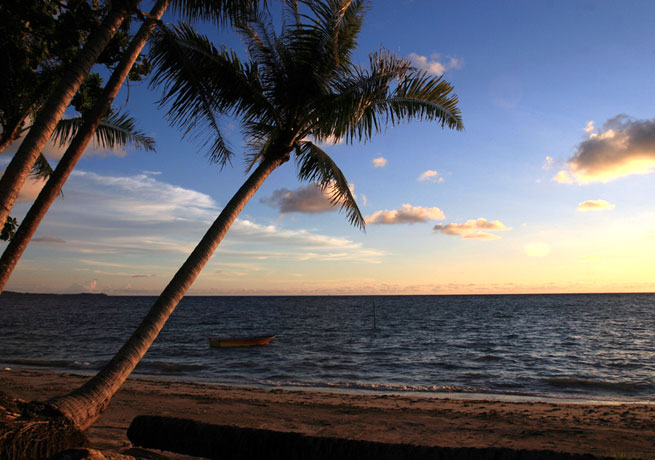 Pancur Hitam Beach during sunset (credit: attractionsinmalaysia)
Pancur Hitam Beach is one of the more commercialized beaches on Labuan and winner of the United Nations' COBSEA Clean Beach Award in 2008.
Visitors will find that Pancur Hitam Beach is better equipped with facilities / amenities such as hawker stalls providing meals / refreshments. Visitors can also bring their own food and have a barbeque picnic at a designated area, which also doubles up as a camping ground. Nearby the beach is Bukit Pohon Batu, the highest summit on the island. Adventurous visitors can hike the hill to get a panoramic view of the island atop the peak. The main draw is of course the clean and pristine waters and the white sandy beach. In the evening, visitors will be treated to a romantic sunset over the unobstructed horizon of South China Sea.
Pancur Hitam Beach is well-developed with facilities and amenities compared to other beaches on Labuan, and the romantic sunset is definitely a plus point for visitors.
Pancur Hitam Beach is located within close proximity with Pancur Hitam Street and is accessible via taxi from Labuan town.
Opening hour and entrance fee:
No entrance fee is required to access Pancur Hitam Beach.