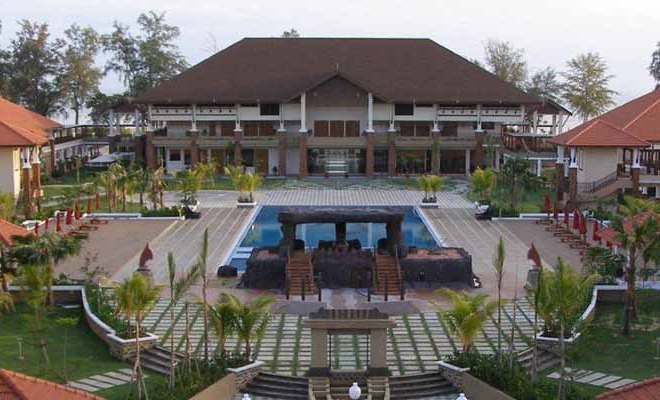 Pantai Tok Bali is one of the many beautiful beaches that dot the coast of Kelantan. Compared to other more commercialized beach, Tok Bali beach is relatively quiet and more serene as it is surrounded by green casuarinas.
Visitors will find only peace and quiet here as this is one of the more secluded beaches in Kelantan. Far from the hustle and bustle of big crowds, visitors can absorb the tropical sun yet be cooled by the gentle sea breeze. Seclusion means ample space on the beach for group activities such as games and picnic, or visitors can go swimming in the relatively shallow waters. The densely grown casuarinas along the beach make good shelters from the hot sun when need be. Come sundown, visitors will be greeted by a red orange yolk as it descends to meet the unobstructed horizon, creating a romantic atmosphere.
The main feature of the beach besides the calm waters and sandy beach is the seclusion from big crowds, making it a wonderful and peaceful getaway.
Tok Bali Beach is located at Pasir Puteh, close to the Kelantan-Terengganu border and is about 50 minutes drive from Kota Bahru.
Opening hour and entrance fee:
Tok Bali Beach is open to public with no entrance fee required.