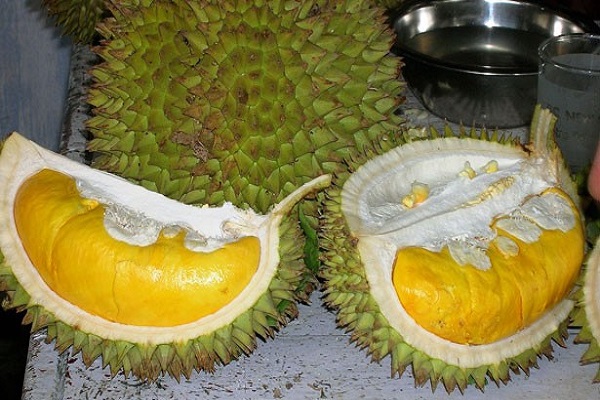 Delicious durian for everyone! (photo credits: vmy2014.com)
Everyone loves durian, well at least those who have tried it. The king of fruit is a popular fruit in Malaysia, to the point that it can even be called a local delicacies. Durian can be eaten in so many ways, mixed with white rice or gluttonous rice, used as flavouring for cakes and pastries or even on its own. If you are a big fan of durians, then join the Penang Durian Fair 2014. Get the best quality durians at the best prices. Vendors mainly showcase their big and tasty durians in all its edible forms. Try out the different grades of durian such as the D24, XO and many others and find your favourite grade.
Event: Penang Durian Fair
Venue: Anjung Indah, Balik Pulau & Penang Times Square, Penang
Organizers: Penang Tourism Development & Culture Office
Date: 1 June – 30 July 2014
Recommended Area to Stay in Penang:
Batu Ferringhi
Line up of beach front resorts from budget to luxury along Batu Ferringhi Beach.
Georgetown
For those looking for boutique style hotels and countless of cosy backpacker hostels.
Gurney Drive
A series of luxury hotels with fantastic sea view. Eateries and night entertainments are within walking distance.
Bayan Lepas / Airport
For business travelers.