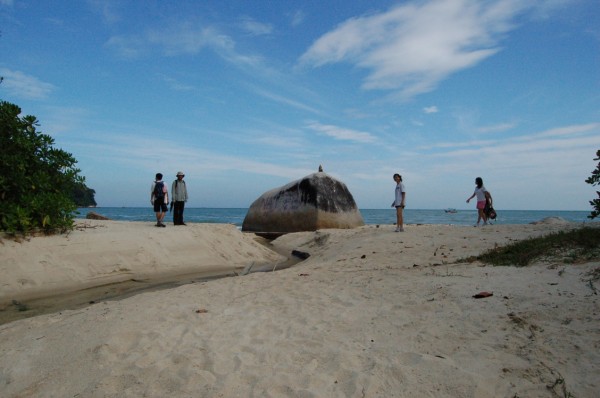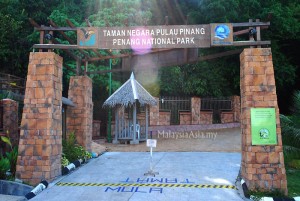 Penang Island is a tourist destination that offers so many exciting and fun-filled destinations you will not want to miss out when you are having holiday in Malaysia. Nature enthusiasts and adventure loving tourists should definitely make their way down to the Penang National Park.
With so many trails to choose from, the Penang National Park definitely has something for all types of adventurers. The park was set up to protect and conserve the flora and fauna as well as other historical, scientific and geological settings in the park. What is unique about the park is that in just one destination, tourists can experience several different types of habitats, from mangroves, wetlands, coral reefs, a secondary forest and even a turtle nesting ground. While trailing the park, do keep your eye open for some of the friendly creatures here that call the park their home. Visitors who have been to the park have reported seeing otters, turtles, monkeys, and even dolphins! The trees are tall and provide good shade but do bring along a cap, good supply of water and comfortable walking shoes to make your trip a truly enjoyable one!
At the mangrove swamp, you will see a whole different type of ecosystem here. Trails are fully marked so there should be no concern about getting lost if one sticks to the trail and has a map in hand.
The Teluk Bahang trail which leads to the Teluk Bahang Beach is an amazing trail if you are here with your family. The place offers a great camping ground which is convenient, accessible and safe. The camping ground is relatively close to the town and a restaurant, making it more suitable for a family outing. Here, you can have the luxury of camping out near the beach with convenient facilities. Bird watching is one activity that can be done here as well.
Besides that, the Teluk Duyung trail is another trail you may want to consider taking while at the Penang National park. The adventure begins with a walk from Teluk Bahang. When the tide is high, boat rides may be necessary to reach the destination. The bay is a lovely area, with gentle waters protected by the Muka Head cape nearby. Here is a great place to just relax and take in the view. A grand lighthouse has been standing here at the top of the cape since 1883. Head on to the top and enjoy the view from up here of the neighbour islands during a majestic sunset! Here also lies a historical artefact; a burial ground that bears the resemblance of that found in Indonesia. If you head farther down the trail, you will reach Pantai Kerachut which offers a great scenic lake view here. It is the best place to set up a picnic and see the famous turtle hatchery right here.
Recommended Area to Stay in Penang:
Batu Ferringhi
Line up of beach front resorts from budget to luxury along Batu Ferringhi Beach.
Georgetown
For those looking for boutique style hotels and countless of cosy backpacker hostels.
Gurney Drive
A series of luxury hotels with fantastic sea view. Eateries and night entertainments are within walking distance.
Bayan Lepas / Airport
For business travelers.