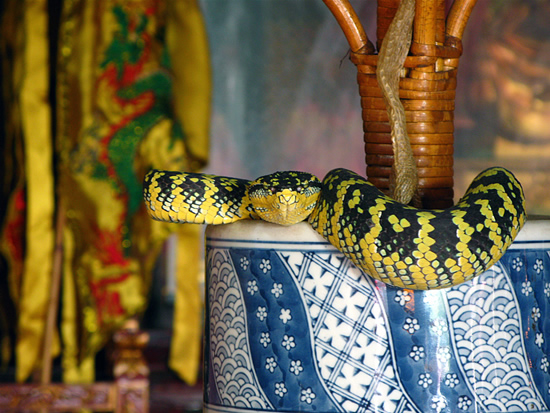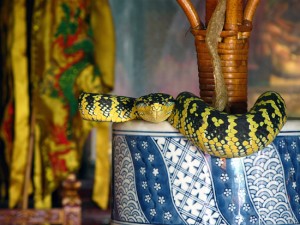 For a long time, snakes have been revered in many different religions for various distinct reasons. The Grecians saw snakes as the moon god while the Aztecs saw the snake as a great teacher of mankind. In china however, the serpent took the image of a dragon which was believed to fiercely protect the villagers. If you are a culture-friendly tourists and this introduction has sparked your interest than head on to the island of Penang.
When planning for a vacation in Penang, the Snake Temple is a must-visit. The temple was built in honour of a deity. The temple is always crowded with tourists, devotees and islanders who decide to come to the temple to offer offerings of incense and candles. Some even bring egg offerings for the snakes that make the temple their home. Devotees offer offerings here and look up to the sky as they utter their silent wishes and desires in the coming week or year.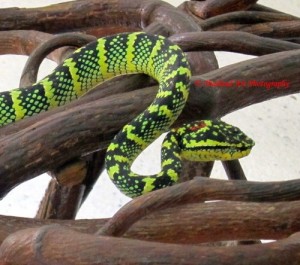 The best time to come here is during the anniversary of the deity the temple was built to honour. The temples history leads us to the story of a monk who journeyed here with the statues of great deities and many intriguing myths and legends. A British resident was cured of his illness and in his gratitude decided to donate a piece of land to the monk which was then used to build the Snake Temple which has stood for more than a century now. It was not long after the temple was built that people told legends of how snakes began to mysteriously be found in the temple grounds. The monks took this as a good omen and decided to shelter and provide for the snakes. Up to today, tourists visiting the temple can expect to find snakes in the temple grounds. However, they are kept safely and visitors need not fear being bitten by snakes. The number of snakes today is far lesser than before due to development of the surrounding forests around the temple. Some devotes also donate snakes to the temple on certain feast days.
The clouds of incense are the apparent reason for the snake's lack of motion in the temple. Visitors will also find an exhibition of the snakes at the temple, taken by a photographer who works at the temple. One special feature of the temple that is a must see when visiting the temple grounds is the big bell in the temple halls.
Recommended Area to Stay in Penang:
Batu Ferringhi
Line up of beach front resorts from budget to luxury along Batu Ferringhi Beach.
Georgetown
For those looking for boutique style hotels and countless of cosy backpacker hostels.
Gurney Drive
A series of luxury hotels with fantastic sea view. Eateries and night entertainments are within walking distance.
Bayan Lepas / Airport
For business travelers.