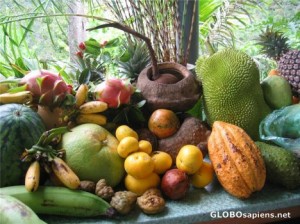 When having vacation in Malaysia, you will definitely be spoiled by the amazing array of tourist destinations that entice you with amazing things to do, see and experience. One destination to consider is the island of Penang, located on the north western point of the peninsular of Malaysia.
Penang Island is a small one but the list of things to do, see and experience while on the island is pretty long. Here is a review of an amazing tourist spot that you may want to consider paying a visit while in Penang. The tropical fruit farm definitely entices all fruit lovers and nature lovers alike.
As the name suggests, the farm is a place that plays home to many of the local fruit trees that bear some of the 370 species of edible fruits in the country. Sprawled across more than 20 acres of land, the orchard is a great place to wander in as you see the many local fruit trees and the fruits that they bear. The farms main objective is to protect and conserve these fruit trees for the benefit of future generations. It also aims to benefit the agriculture industry and it definitely has been a success since the farm opened many years ago.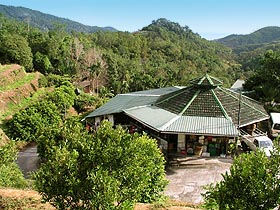 The farm offers a cool breeze as it is located on a hilly terrain and as you wander around the orchard, you will find visitor friendly information that will help deepen your knowledge on the local fruit scene. The best time to come and taste the local fruit products will be during the fruit season. The land is blessed to have fine whether throughout the year but there is nothing better than being at the orchard at the peak season of a local fruit. Visitors will have the privilege of tasting some of the fruits, right off the fruit trees! Weekends at the orchard are special as the farm serves refreshments and a BBQ meal; something you won't want to miss out on!
The farm is also home to some fruit trees from other parts of the globe that were brought here and cultivated. The orchard offers many tours during the day, featuring a fully guided informational tour that takes you around the farm. At the end of your tour, do take some time to just relax and enjoy the view from the hilly terrain. It is advisable to wear comfortable shoes as the tour is about an hour or so and you definitely will not want to have sore feet on your way home!
Recommended Area to Stay in Penang:
Batu Ferringhi
Line up of beach front resorts from budget to luxury along Batu Ferringhi Beach.
Georgetown
For those looking for boutique style hotels and countless of cosy backpacker hostels.
Gurney Drive
A series of luxury hotels with fantastic sea view. Eateries and night entertainments are within walking distance.
Bayan Lepas / Airport
For business travelers.