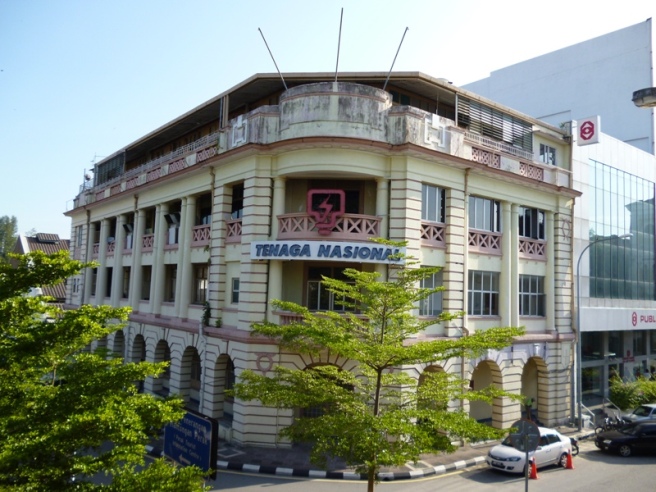 The Perak Hydro Building in Ipoh is the former name of the current Tenaga Nasional Building, Malaysia's electricity provider. The building was built in the 1930s and was the largest power provided in Malaya, the Perak River Hydro-Electric Power Company.
The building is situated amongst modern structures and with its fading yellow-beige tone quickly discerns itself to visitors' view. It remains unchanged through time, all the while serving as the office to the power provider in Malaysia. The quaint building is by itself an attraction as a structure of colonial design is proving to be rare in Malaysia. Photo-taking is recommended here, as photos will likely be a source of preservation to this old building.
Perak Hydro Building is located next to Public Bank along Jalan Maharajalela. Visitor can easily access to this attraction located in the city centre..
Opening hour and entrance fee:
There is no entrance fee requires for Perak Hydro Building. Visitors are only allowed to take in the sight of the building from outside of this colonial structure.