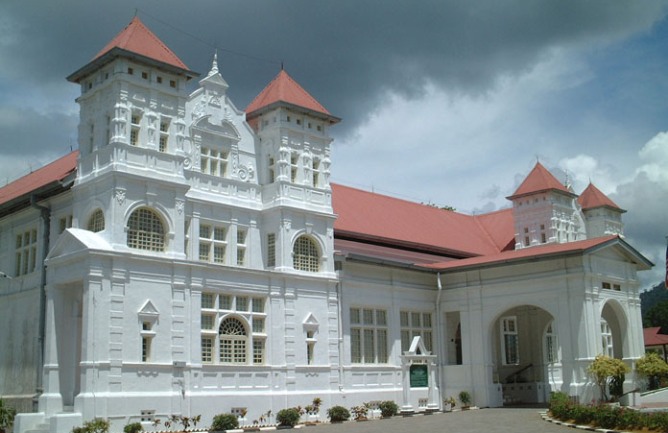 Visit the charming state of Perak if you are looking for a quiet holiday where you can be surrounded by the very best of nature's offerings. The state of Perak is only two hours away from the city of Kuala Lumpur and has the longest mountain range in the nation sweeping across its state providing an interesting backdrop for all your moments in Perak as well as contributing to the natural beauty of the state.
If you decide to explore the state of Perak, the first destination that you can consider visiting would be the Perak Museum. Perak has an interesting history to it; since the beginning of its foundations. You should know that the Perak Museum building is the oldest museum in Malaysia and is definitely worth paying a visit. The many showcases and exhibits were set up to build a rich cultural heritage for the nation and the building which was completed in the late 1800s opened its doors to showcase the best collections of the state.
In the beginning days, the museum focused more on showcasing displays from the agricultural and sciences of the many produce of the land that had great economic significance. This was when the nation was still called Malaya and was under British rule and exploit. The museum was the place to go to if you wanted to learn more about the produce of the land, the rubber plantations and the interesting flora and fauna that enhanced the diversity of the land.
Today, these showcases are still there to view but the museum has moved passed that era to emphasis more on showcasing materials that display our culture, life and traditions to the visitors who come to the Perak Museum. You can see three main collections in the museum; the anthropology section, zoology section as well as the section that showcases the local history of the nation. There are many artifacts here that you will find interesting including some interesting weaponry, dresses, household items, implements of husbandry and some traditional musical instruments that are unique to this part of the globe. You will be interested to find out more about the ancient traditions and cultures of the Malaysian citizens and how they lived and adapted to their dynamic surroundings. There is a section that even explains the marriage and death ceremonies that were performed from the late 1880s; when the museum was first opened to what it is today. The museum is opened daily and is closed on public holidays and you can enter and see these amazing artifacts for free.
Recommended Area to Stay in Perak:
Pulau Pangkor
The perfect place for seeking true island escape, with just a short ferry ride from Lumut.
Ipoh City
A gateway to all the city attractions with diversified of accommodation options available to choose from.
Taiping
A heritage town rich in tin mining history and serene atmosphere.