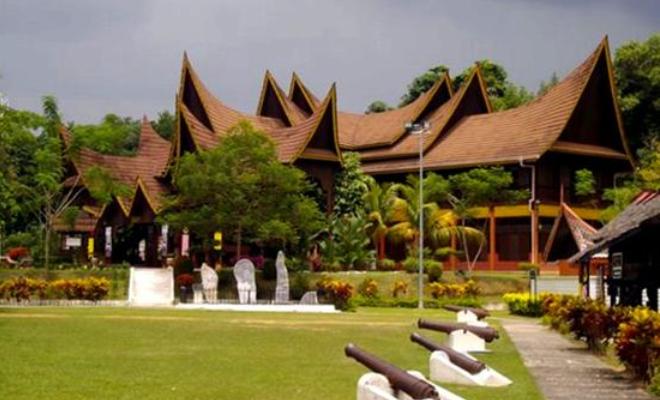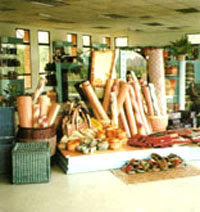 Lying at the North-Western of the Malaysia Peninsular, lies one of the smallest states known as Perlis. Located between the state of Kedah and their neighbour, Thailand, Perlis provides relaxing scenery that brings you away from the busy city life.
Although Perlis is known as the smallest state, but what this state has to offer is an almost rival to the bigger states. Rich agriculture of rice, sugar, fruits and even herbs, Perlis is also well known for its tourist attraction. The tourist attraction usually are; The Gua Kelam Recreation Park, Perlis Indera Kayangan, Snake and Reptile Farm, and many more. But a 'must visit' for all tourist would be the Perlis Craft Cultural Complex, where you can see the exotic and beautiful locally made products.
Just located 8km away from the Capital City, Kangar and a 15 minutes drive by car, is the Perlis Craft Cultural Complex. Perlis Craft Cultural Complex is a well known tourist attraction site where it offers a wide range of delicate hand drawn batik, carefully carved silverware, arrays of beautifully handmade gifts such as basketry, rattans products and ceramics. This is an excellent place of arts and crafts that has varieties of souvenirs. The famous item the complex offer is the songket and silk material weaved with gold and silver threads of designs that was used in the past, and now used for royal functions.
It is also a must visit place because, not only does this complex offers beautiful local products to be bought as momentos, but this complex gives you a glimpse of Malaysia's culture and society. It displays various handicrafts from different parts of Malaysia. This complex is often busy with tourist and locals, bustling for great bargains, the colourful sight of the hanging batiks for display, the scent of incense sticks, the ceramics and the local music playing at the background. The sight of local ladies weaving basket into different shapes and sizes, turning a white cloth into a colourful batik design, shaping ceramics into different sizes and shapes, has won many attention from visitors, especially tourist visiting from other countries. The skill, talent and creativity of these activities have been passed down from one generation to another.
Don't miss out the opportunity to visit this place that will bring you closer to Malaysian roots. Leaving this complex may leave you broke from buying local handmade gifts but you will walk out rich with knowledge of Malaysia's attractive culture.