Last Updated on April 14, 2017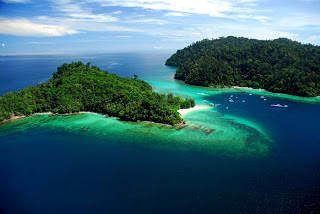 Pulau Gaya, part of Tunku Abdul Rahman Marine Park, is one of the best islands in the region for luxurious vacation. Just about 10 minutes boat ride from the Jesselton Point Ferry Terminal and located in close proximity with the bustling Kota Kinabalu, Pulau Gaya is not only well known among the locals but international travelers, thanks to the easy access via Kota Kinabalu International Airport. The main activity in Pulau Gaya no doubt is to explore the magnificent underwater marine life, the water here is rated as one of the clearest in Sabah.
Find the best Pulau Gaya package to enjoy a luxury and enjoyable island vacation. Click the links below to find out more.