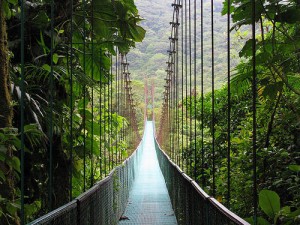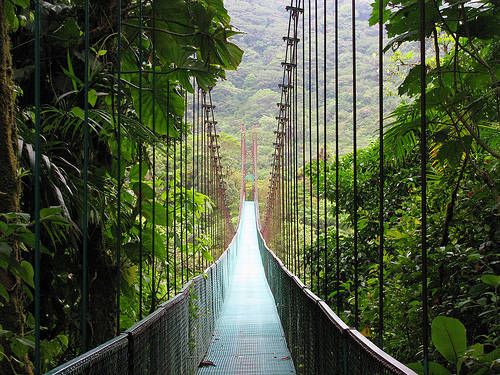 Sabah is not only a meaningful historical town, it is also a state rich in both flora and fauna species. Thus, if you are to visit Sabah, never forget to check out the well-preserved treasure of the Mother Nature. One of the first stops for you to get the ball rolling is the Rainforest Discovery Centre located in Sandakan. The discovery centre is guaranteed to be one of the best places in Sabah for you to carefully observe the uniqueness and special trademark of the rainforests in Sabah.
In here, you will be able to obtain various meaningful and useful knowledge not only on the different plant species growing in Sabah's rainforests, but also on the histories of these plant species which will definitely help you in understanding more on the roots of these precious flora species. First of all, you can head on to the exhibition hall situated in the discovery centre to obtain a brief introduction and explanation on the various plant species as well as their histories. You can get an overview of the plants from here to give you a clear idea on what to expect in your journey later on.
Then, you can also visit the Plant Discovery Garden to witness for yourself the glorious plant species which can often be seen in the state of Sabah. In the forest reserve, you will then be exposed to various activities which will help you explore the flora species residing in the forest with your bare hands. You can also bring along your children in this trip so that they can equip themselves with useful knowledge which will definitely be helpful for them in their education in the future.
The Rainforest Park situated in the Rainforest Discovery Centre is also a good place for a stroll while learning more about the living habits of the flora species in the forest. If you need more explanation on these precious species, you can always ask for help from the friendly and helpful staffs in the discovery centre, who are more than happy to answer all your questions and clear all your doubts. Visiting the discovery centre is guaranteed to be beneficial especially towards your plants knowledge. Before leaving the discovery centre, you can also snap some pictures which will help you preserve your memory on the green environment in Sabah and in the same time, these pictures will also help you retain your memory on the knowledge you had obtained from the Rainforest Discovery Centre.
Recommended Area to Stay in Sabah:
Kota Kinabalu
From city's heritage exploration to islands escape, accommodation option in KK is countless.
Mount Kinabalu
For visitors looking to discover mother nature and access to the highest mountain in South East Asia.
Semporna
Gateway to the islands paradise (Mabul Island, Sipadan Island, Kapalai Island and more!).