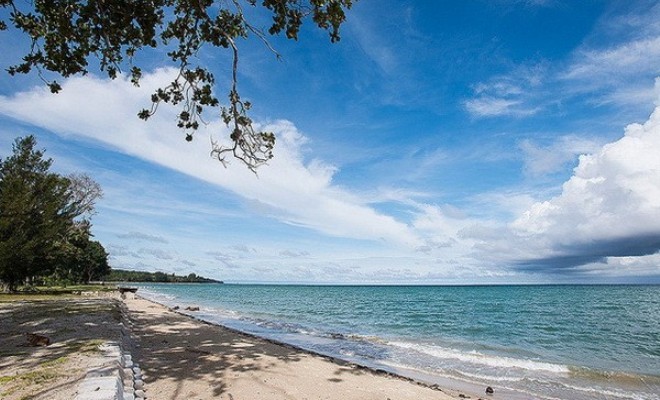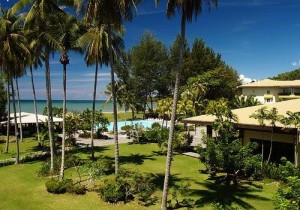 One of the easiest and most proven ways to capture the feeling of tranquility and being in unity with nature is by sitting on a clean, sandy beach, gazing at the endless stretches of sand and water, with clear azure sky and dramatic clouds as the backdrop. Luxuriating in glorious sun sets amidst the pinkish crimson scene at end of the day – what a breath taking view to behold by just about anyone!
So do not miss the opportunity to visit one of the Labuan's most delightful beaches. Batu Manikar Beach, the beach offers a fantastic venue for a beach holiday, especially if you are a newly wedded couple in search of some tropical romance, or a not-so-new couple looking for ways to rekindle the fire! Take your partner by the hand and stroll down shaded footpaths to look for a good spot under one of the many casuarinas and coconut trees that dot the beach. Make yourself comfortable as you watch the sun go down. Revel in the short period when it is neither day nor night, and see how quickly the brightness of your surrounding changes right before your eyes! Being in this part of the world, dusk turns into night in a jiffy, and so does dawn turning into a full-blown celebrated daylight!
For the health buffs among you, this is a fantastic opportunity to exercise and sweat it out in the great outdoors, which is so much better than the stuffy gymnasium! For here, not only to exercise peacefully and to your heart's content, you can at the same time get to enjoy the fresh whispering sea breezes and marvelous natural views. With the mighty South China Sea extending before you as far as the eyes can see, let your mind soar to greater heights and bigger possibilities. Believe me, this is a very relaxing activity, and you will feel fresh and rejuvenated afterwards.
Reported as one of the cleanest beaches in the area, Batu Manikar Beach is earmarked as a United Nation 08 beach. It is located on the north coastal line of Labuan, an island that is fast rising in terms of being a big name in tourism. So do visit this beach, as more and more tourists discover this gem of a beach and flock it! There are a number of accommodations in the area, so a traveler of any budgetary requirement can find a suitable one to stay.