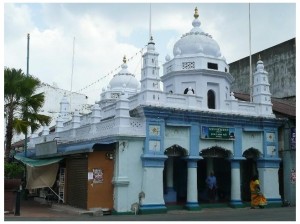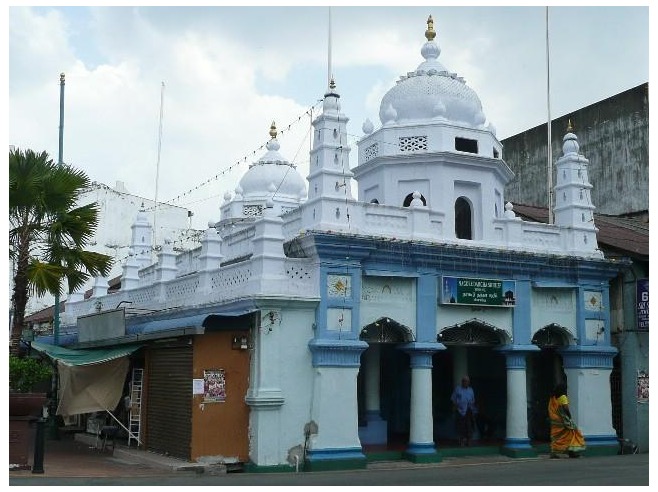 Known to be similar to the Nagore Durgha shrine in Singapore, there is almost the exact one in Penang Island itself! Along the streets of Chulia, visitors there would spot a white structure with a dome that is bound to be noticed. That is none other than the Nagore Shrine of Penang Island.
Built in the early 1800s, Nagore Durgha Shrine is aged the longest and is considered one of the most ancient Indian Muslim shrines in Penang. When said the longest, it is soon realized that this shrine has been of existence since the history of Francis Light! Apart from that, this shrine was also constructed at the same time as the Kapitan Keling Mosque, which is also not far off from the shrine.
Tourists of Penang Island will not miss this shrine, as the white-washed walls is a feat to out stand itself in Chulia Street. Seeing that it is an ancient structure and of historical worth, it is considered well-maintained to preserve of its value.
When visiting this shrine, not only do visitors get a religious point of view, but they would also be able to witness the architecture from the early 19th century South Indian Muslim influence. This shrine is one of the very few structures remaining today that grasped the fine architecture of such influence.
Seeing that the Nagore Shrine is situated within the George Town Unesco World Heritage Site, visitors could also make time for other famous tourist attractions, such as the Teochew Ancestral Temple. Besides the temple, like mentioned earlier, the Kapitan Keling Mosque which is built at the same time as the Nagore Shrine is also worth a visit.
Once visiting these tourist attractions, tourists would soon realize that Penang Island is definitely a diverse place to be in, and that makes this island a place worth visiting as they would soon experience culture from numerous points of view!
Recommended Area to Stay in Penang:
Batu Ferringhi
Line up of beach front resorts from budget to luxury along Batu Ferringhi Beach.
Georgetown
For those looking for boutique style hotels and countless of cosy backpacker hostels.
Gurney Drive
A series of luxury hotels with fantastic sea view. Eateries and night entertainments are within walking distance.
Bayan Lepas / Airport
For business travelers.