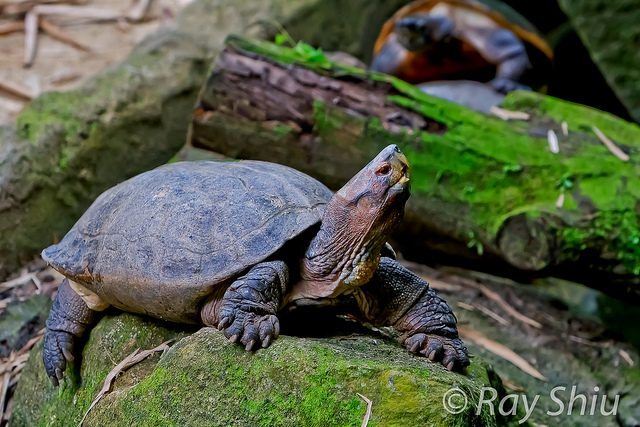 Visit Perak and me mesmerized by the beauty of this state that has the longest mountain range crossing right through it and serving as a beautiful backdrop for all your holiday memories here. The state of Perak is a two hour drive from the city of Kuala Lumpur and has some amazing destinations that will definitely make for a fun-filled and beautiful holiday.
The River Terrapin Breeding Centre is a must visit for anyone looking for something different and unique to put into their itinerary list. This destination has become more popular over the years amongst tourist and has been well-received because of its cause. Situated just outside of Ipoh, this is definitely a good place to visit while in Perak. The project was started by the Wildlife Parks and Animal Protection Authorities in Malaysia and it was done to promote awareness about the animal being protected here; the riverine terrapin. This unique looking creature is being protected in the breeding centre and their eggs are taken care of by the body that runs the center.
Here, you can find out more about the interesting riverine terrapin. They are a freshwater species of turtle. The locals call them Batagur Baska and they definitely look very unique with their hard shells for protection on their back. Just like turtles, they are painfully slow on land and you can watch as they look like they are struggling to make their way across the sandy enclosures in the breeding center. In the water however, they are quick and agile swimmers and watching them swim is definitely something. This species of turtle is categorized under the most critically endangered turtle species recently and therefore needs the maximum amount of protection that they can possibly get.
At the center, you will find a good array of useful information about this species, how they have evolved over the decades, their anatomy and even why their species is the most critically endangered one amongst all the other turtle species. The best time to come to the breeding center would be around November to March every year. This is the time when the female River Terrapins come to the sandy beaches of the Perak River to lay their eggs. You definitely should not miss out on this, especially if you are in Perak during this time of the year. There is nothing more spectacular than being able to see these unique creatures lay their eggs on the river banks of Perak. Accommodation in the form of chalets is available near the center and will definitely come in handy if you are staying overnight to wait for the spectacular moment!
Recommended Area to Stay in Perak:
Pulau Pangkor
The perfect place for seeking true island escape, with just a short ferry ride from Lumut.
Ipoh City
A gateway to all the city attractions with diversified of accommodation options available to choose from.
Taiping
A heritage town rich in tin mining history and serene atmosphere.