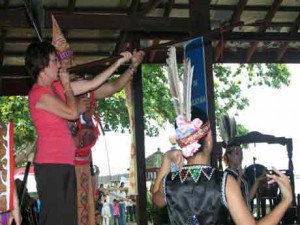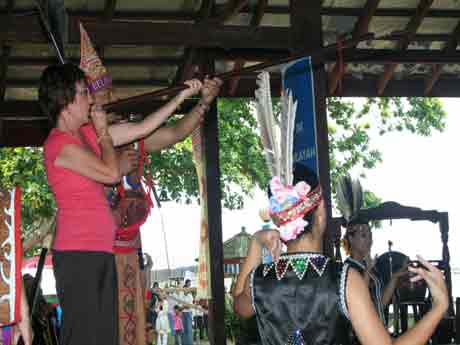 It is always a good thing to have the knowledge on the right ways and direction to start on when you are on a vacation. In order to obtain such knowledge, you would definitely need to conduct a certain extent of research so that you are able to enjoy your holiday thoroughly. In Sabah, one of the best places which can help you get started is the Rumbia Information Centre in Kuala Penyu.
The Rumbia Information Centre will definitely provide you with ample information on rumbia, which is a plant species under the palmae family. This is a special plant species in the state and is definitely worth your time to explore and to know more about them. Besides, you would not be able to discover the plant species anywhere else but in Sabah. Thus, this is a place you would never want to miss as it might be a once in a lifetime opportunity to witness this unique plant species up close.
Upon visiting the Rumbia Information Centre, you will find that the information centre is covered with mountains of information related to rumia, from the history of the plants, up to the different types of species which you can find in the state. Rumbia also has a long history, which it plays its important role during the World War II as one of the main food sources for the starving villagers. Thus, in another word, this plant can also be said as being one of the local people's saviors during the time. In the information centre, you will also obtain the chance to learn about the various functions of the rumbia which is definitely useful for you as you might need this knowledge in any occasions in the future.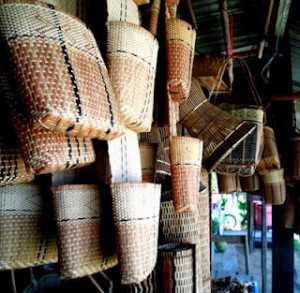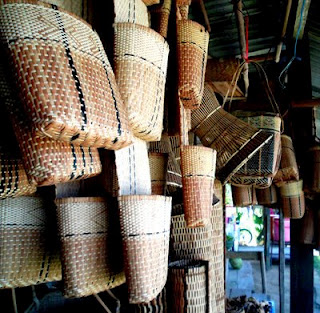 Besides that, you will also find a huge exhibition of handicrafts items produced by the local people in the Rumbia Information Centre. In here, you can witness the whole process of the production of these handmade items which are mostly produced through the use of the sago plant and you can even purchase some of these precious handmade souvenirs home as a remembrance of your trip to the information centre. Some of these souvenirs can not only serve as decorative items in your house, but they can also help you with your daily chores, especially when you purchase items such as handmade baskets or handmade mats back to your home country.
Apart from that, you would also obtain the opportunity to try out the local delicacies all produced with traditional cooking skills passed down by the local people for generations. These local delicacies are all unique in their own ways and it is guaranteed that you can only taste such delicious meals here in the information centre, all made by original skills.
Recommended Area to Stay in Sabah:
Kota Kinabalu
From city's heritage exploration to islands escape, accommodation option in KK is countless.
Mount Kinabalu
For visitors looking to discover mother nature and access to the highest mountain in South East Asia.
Semporna
Gateway to the islands paradise (Mabul Island, Sipadan Island, Kapalai Island and more!).