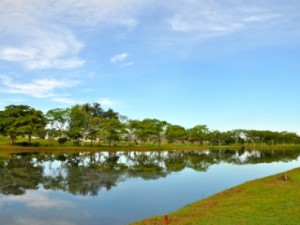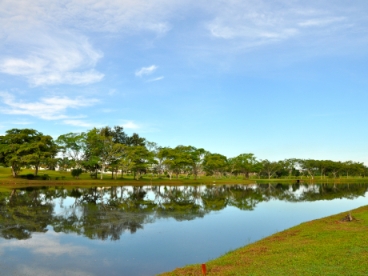 There are many things you can do in Sabah. Besides of the usual exploration around the state to discover more precious flora and fauna species, Sabah is also a good place for you to relax yourself and take your time of your stressful everyday work from the big city. If you are a golf lover in search of a great place for more peace of mind, the Sandakan Golf & Country Club is definitely on top of the recommended list.
The Sandakan Golf & Country Club has a long history ever since it was established in the year of 1958. In here, you will find everything a club house is supposed to have, or even more. The whole atmosphere and environment of the club house is designed with a modernistic structure, thus allowing you to be able to relate and to be completely immersed in the surrounding once you step into the club house.
If you are a golfer, you will definitely find this place an amusing one – with its18 holes course for a short game of golf. You can also head on to the equipment shop located in the club house if you forgotten to bring along any of your golfing equipments to the place. You can find almost everything you need there, all preserved in the best quality.
However, if you are not a golfer, it does not mean that you cannot find any fun in the Sandakan Golf & Country Club. There are also other recreational activities and facilities provided to you by the club house such as swimming pool and tennis court. With all these facilities and services, you are absolutely welcome to bring along your friends and family to join you with either a game of golf or a game of tennis; or you can enjoy a great workout or a moment of fun in the swimming pool with them.
After spending a productive day in the club house, you can also enjoy a fine and relaxing dinner in the F&B outlets or the fancy restaurants available in the club house. The food and beverages serve for you in these outlets are definitely good in quality. Along with the peaceful and calming environment, it is a good chance for you to settle down and enjoy a wonderful meal together with your love ones. Cafes are also available in the club house in case you want to have a small break in between your many activities for replenish of energy before you continue on.